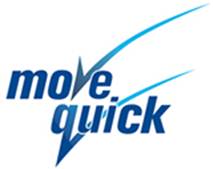 Scotlands Bespoke Home Selling Specialists
(PRWEB UK) 29 November 2012
The Festive month is traditionally a time for the housing market to cool off, with most buyers and sellers concentrating on having a good time.
However, this year has seen an upsurge in interest in house sales as people decide they have put off a move long enough.
Barry Chuwen, founder of leading Scottish estate agency, Move Quick, said he has been surprised by the buoyancy of the market so late in the year.
He said: "The number of valuations our team is carrying out shows no sign of slowing down.
"It may tail off the nearer we get to Christmas and New Year but for the moment, Scots seem anxious to get the most out of this year.
"We have completions taking place in December and January, a time when most people usually think of parties – and hangovers!
"And our sales are being achieved in days and weeks, rather than months and years.
"I personally think people have been holding back from buying and selling for so long, they realise they have to move some time."
Certainly, figures from Registers of Scotland confirm that most parts of the country saw an increase in the number of properties advertised in the third quarter of 2012.
In East Renfrewshire, a total of 754 fresh properties came to the market between July and September, up from 684 the previous quarter.
And Edinburgh witnessed 2,564 homes coming up for sale, compared to 2,346 in the previous quarter.
With interest rates at an all-time low and sellers becoming more realistic about asking prices, many buyers realise this may be the perfect time to make that move.
Further confirmation of a new wave of optimism came from the Council of Mortgage Lenders in Scotland. Their figures revealed a six per cent rise in loans to first time buyers in the July to September quarter, compared to the previous quarter.
They borrowed £460 million, an increase on the £440 million the year before.
Added Move Quick's Barry Chuwen:"There is no doubt that the wider market has seen transaction numbers much lower than we saw in the past.
"But while some people may have delayed moving, their reasons for moving are still there.
"It's possible that the increased activity we are seeing late in the year is because of years of pent-up demand.
"Whatever the reason, I think we'll still be getting inquiries through our website right up to the party season."
Move Quick is a dynamic property company, providing bespoke house selling solutions throughout Scotland.