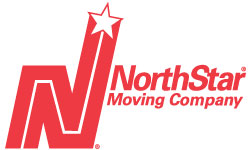 "We are so proud of Traci, she is a model for what we believe in," said NorthStar Moving Co-Founder and CEO Ram Katalan.
Los Angeles, CA (PRWEB) December 13, 2012
NorthStar Moving® Company, the leading eco-luxury mover in California, today announced that Traci Bradbury, the company's client relations coordinator, was awarded the Signature Award for Volunteer of the Year by the California Apartment Association of Los Angeles (CAA-LA), honoring an individual who exemplifies an amazing spirit of volunteerism, a positive attitude and a drive for excellence. The recipient represents the best in the industry.
"From co-chairman and emcee for the CAA Annual Maintenance Olympics to the CAA Casino Night and Harbor Cruise, and numerous committees, Traci has volunteered for every one of our events this year," said CAA Los Angeles Executive Director Beverly Kenworthy. "The decision to select Traci was an easy one. She has been a shining star, making an impact at every event throughout the year."
NorthStar Moving encourages their team members to volunteer, providing paid time for any volunteer work they do in the community. Team members like Traci love the fact that they can feel great about the quality of work they do for their clients and the community. The company participates in many charitable activities throughout the year including assisting the Make-a-Wish Foundation and is currently hosting their 2nd Annual "Holiday Food Drive: Let's Send Hunger Packing".
"We are so proud of Traci, she is a model for what we believe in," said NorthStar Moving Co-Founder and CEO Ram Katalan. "We love it when our team members go above and beyond and make a difference outside of our walls. Traci deserves the recognition and we thank the California Apartment Association of Los Angeles for honoring her!"
About NorthStar Moving
Founded in 1994, Los Angeles-based NorthStar Moving® Company has redefined the moving industry as the first to offer eco-luxury moving services, elevating basic moving and storage services to a new unparalleled level of customer service, customized care and environmental consciousness. Honored with more awards for service than any other moving company: "A+" rated by the Better Business Bureau, voted Citysearch "Best Mover," earned the most five star ratings on Trustlink and Yelp, and recipient of dozens of awards for corporate culture, green practices, community outreach, and growth including multiple "Best Places to Work" awards and ranked on the Inc. 5,000 list for the fastest growing companies in the U.S. for six consecutive years. The company's local, long distance and international moving, storage services, and eco-luxury packages have been featured in leading magazines including The Robb Report Collection and on multiple home and design television shows. NorthStar Moving has proven the state-of-the-art way to move is with its red carpet service, recommended by Coldwell Banker Concierge, The Franklin Report, MovingInsurance.com, The Getty Museum, and an impressive list of celebrity clientele. NorthStar Moving's mission is to exceed their clients' expectations with graceful customer care and to move service back into what should have always been the ultimate service industry: the moving industry. For more information, please visit http://www.NorthStarMoving.com or call (800) Ask-Pros (800) 275-7767.