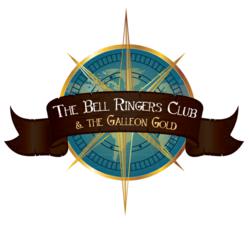 Other films have given a small portion of their profits to causes, but ReDistribute donates all box-office profits to schools.
Los Angeles, CA (PRWEB) April 23, 2013
As the summer blockbuster season heats up and Hollywood studios look to maximize profits, two Los Angeles-based filmmakers are looking to maximize the amount of money they can give away. Director Brian Ide and Producer Jean-Marc Madelon have announced the launch of ReDistribute, a revolutionary approach to the way films are made and distributed. The concept is simple: Finance a movie via crowd-funding, produce a great family film, distribute it to local theaters, and then donate all box-office profits to schools in those communities.
"As a father working in the entertainment industry, I have become passionate about finding ways for Hollywood to help local communities," explains Brian Ide, founder of ReDistribute. "Other films have given a small portion of their profits to causes, but ReDistribute donates all box-office profits to schools. And the schools choose where the funds go – computers, playground equipment, band uniforms – it's their choice, no strings attached."
Fundraising for the film is being organized through international crowdfunding platform Indiegogo. Every crew and cast position, designer, supplier, or service will either be directly donated or the cost will be covered by funds raised through the Indiegogo campaign. Also helping to make the ReDistribute financial model viable, cast and crew will work for a fraction of their typical salaries. In addition to raising monetary contributions, the team has received support from Hilton Worldwide, Coffee Bean & Tea Leaf, New Balance, and American Airlines, and it is securing additional corporate in-kind donations and support.
The first film to be produced is titled "The Bell Ringers Club & The Galleon Gold," written by Todd Calgi Gallicano. The movie is a live-action PG-rated children's adventure that follows seven young explorers who pool their unique talents and their geocaching skills in a hunt for one of the greatest lost treasures in history. The film is set to be shot in Massachusetts. As Ide notes, "This isn't just an entertaining movie – it's an opportunity to learn a little more about American history."
As proof the concept can succeed, Ide successfully rallied community involvement for his previous award-winning feature film, which ended up being No. 1 in the box office in the area of release. "Duplication of Brian's success in only 200 theaters would generate more than $1.5 million for schools. Consider there are 30,000 theaters in the U.S., and you can see the potential to really make a difference," adds Madelon, who is originally from Boston and brings production finance experience from some of television's most successful shows.
The campaign will run for 40 days, and funding will only take place if ReDistribute reaches its goal of $350,000. The team is looking to leverage the power of social media to spur interest and has offered several rewards to participants in exchange for their donations. Donation information for the campaign can be found here or you can visit the ReDistribute website.