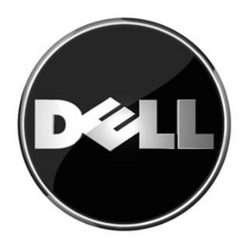 ROUND ROCK, Texas (PRWEB) October 23, 2008
Building on the ability to personalize the outside of a PC with the already popular colors, fun patterns and exclusive artwork, now individuals can customize what is inside as well. Dell offers movie bundles starting at $25, hand-selected by major Hollywood studios. Fan and family favorites available to pre-load today include: the Spider-Man trilogy (Sony Pictures), the Matrix trilogy (Warner Bros. Pictures), The Fast and the Furious collection (Universal Studios Home Entertainment), a Children's bundle, a Romantic Comedy bundle, and a Comedy bundle (all from Paramount Pictures).
Easy one-click access
Dell.com makes it easy to customize what goes into the digital content library on a new PC. After choosing what goes "under the hood" in their laptop or desktop, individuals will be prompted to learn more about movies bundles.
Pre-installed movies are easily accessible out of the box and neatly organized under the "Movies" icon on the Dell Dock. And for certain pre-loaded motion pictures, Dell's partnership with CinemaNow also provides users with the ability to watch their movies from connected devices commonly found in the home. All pre-loaded movies are protected using Windows Media DRM which allows them to be played on other Windows Media personal electronic devices.
Dell plans to expand the selections by refreshing the movie bundles on a regular basis. Additional movies and TV shows are available for download through http://dell.cinemanow.com. More information about the Dell Movie store is available at http://www.dell.com/musicandmovies.
Additional info, images
http://www.dell.com/musicandmovies
http://www.flickr.com/photos/dell_digital_media
About Dell
Dell Inc. (NASDAQ: DELL) listens to customers and delivers innovative technology and services they trust and value.
Dell is a trademark of Dell Inc.
Dell disclaims any proprietary interest in the marks and names of others.