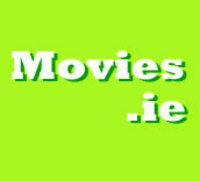 the site is run by cinema fans for cinema fans, we had so much content that we couldn't fit it all into Movies Plus magazine, so Movies.ie lets us bring all of our extra features to film fans. We have so much content that we are able to update the site every day of the week, meaning visitors get more than just cinema times and return daily for the latest articles
Dublin, Ireland (PRWEB) July 16, 2008
Introducing Movies.ie, a new site dedicated to Irish cinema goers.
Movies.ie is a sister site to Movies Plus magazine, a monthly cinema publication distributed to 300 locations around Ireland. Due to their magazine background, Movies.ie has unrivalled access to movie stars, features and competitions that no other Irish website can get, along with typical items like cinema listings, news and trailers that one would expect from a site like this.
The site launched for beta testing in March of this year and thanks to the web 2.0 backend they have built a loyal user-base who contribute to the busy forums and write reviews for all the latest movies. As of July 08, Movies.ie is receiving over 1million page impressions a month and this is expected to rise considerably as beta testing is completed on the site.
Editor Vincent Donnelly, a self-proclaimed movie enthusiast, says "the site is run by cinema fans for cinema fans, we had so much content that we couldn't fit it all into Movies Plus magazine, so Movies.ie lets us bring all of our extra features to film fans. We have so much content that we are able to update the site every day of the week, meaning visitors get more than just cinema times and return daily for the latest articles ".
The web 2.0 elements of Movies.ie have been a huge success. Some high profile people working in the Irish film industry currently write blogs on the site, including the Irish Film Censor and high profile directors.
Movie fans, eager to write their own reviews have gotten into the habit of visiting the site as soon as they've seen a movie. There are multiple discussions in the Movies.ie forum area that cater to both casual film fans as well as enthusiasts. Some film fans have even created an offline group for going to the cinema once a week.
Another area of interest is the monthly Movies.ie TV show, which is a video podcast available on Itunes and Youtube, it features video interviews with many Hollywood stars and regularly reaches the top 10 in Itunes podcast download chart.
SOME OF THE EXCITING FEATURES ON MOVIES.IE INCLUDE

Daily Movie News written by a team of Irish cinema lovers.
Video interviews with major Hollywood stars, this month we've already had exclusive video interviews with Pierce Brosnan, Jack Black, Lucy Liu, Meryll Streep, Colin Firth and more.
Exciting features, for example, this month our team visited Pixar studios in San Francisco to bring readers an in-depth look at the new animation Wall-E.
Blogs from people working in the Irish film industry, including the Irish Film Censor and high profile directors.
A monthly video podcast, that regularly reaches the Top ten in I-tunes downloads chart
Cinema times for every cinema in Ireland, plus a very easy to use guide to check what's coming to Irish cinemas
Trailers and film reviews for all new cinema releases and DVD releases.
Very busy user forums plus an easy way for users to submit their own reviews
Facebook integration (with Bebo integration coming soon)
Great competitions, this month we are running advance screenings for major blockbuster releases, such as 'The Dark Knight' and 'Wall-E' plus Hollywood star Adam Sandler will be visiting Dublin next month to do a meet and greet with Movies.ie users.
###