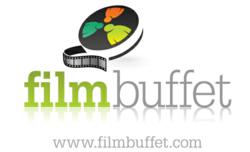 Members of the movie social site can highlight movies they've seen as well as the films they plan to see.
New York, New York (PRWEB) October 04, 2012
Wonder what films movie fans most want to see? Filmbuffet, the film-focused social networking and movie cataloging site, recently unveiled the top five movies their members plan to see in 2012.
The top five movie list comprises of a super hero, one man's battle against cancer, one of America's favorite past times, heart-pounding action and a political thriller. Members of the movie social site can highlight movies they've seen as well as the films they plan to see. This list was generated based on the top five movies selected by members as films they plan to see.
"When members select a film they plan to see, they automatically discover other members who plan on seeing the same movie. This feature allows members to connect over the movies they share in common," states Timothy Stevens, CEO of Filmbuffet.
The top five movies Filmbuffet members marked as films they "Plan to See" in 2012 are:
1.The Dark Knight Rises(2012) – One of this year's most anticipated movies and the top-grossing film at the theaters in 2012, 'The Dark Knight Rises' remains one of the movies Filmbuffet members plan to see.
2.The Ides of March (2011) – A timely film with the current political climate, 'The Ides of March' is based on the award-winning play "Farragut North." Starring George Clooney and Ryan Gosling, this Oscar nominated film consistently tops the list of the movies film fanatics on Filmbuffet plan to see this year.
3.Moneyball (2011) – An entertaining baseball movie based on a true story and nominated for 6 Academy Awards Brad Pitt plays Billy Beane, the Oakland A's General Manager and his attempt to put together a competitive baseball team.
4.50/50 (2011) – Rated 4.5 stars out of 5 by Filmbuffet members who have seen the film, 50/50 remains one of the top five movies to see. The film is based on a real-life experience, and focuses on the power of friendship, love, and overcoming the struggles of life.
5.The Bourne Legacy (2012) – Another film topping movie fan's plan to see list is the fourth installment of the Bourne series, starring Jeremy Renner, Rachel Weisz and Edward Norton. In The Bourne Legacy, a member of a black ops program goes on the run once Bourne's actions lead to the public exposure of Operation Treadstone and Operation Blackbriar.
Filmbuffet is a free, movie-focused social networking site. Movie lovers can join the network by logging-in using their Facebook ID or creating a unique member ID. Once movie fans sign up, members can build their own virtual movie catalog, rate or review movies, connect with other movie fans, discover their movie personality, start film discussions or watch movie trailers for movies they might like to see. Members can also set their account to be public for all movie fans to see or private to share with just their own close network of friends.
About Filmbuffet
Headquartered in New Vernon, New Jersey, Filmbuffet brings movie lovers the first social networking and movie cataloging site of its kind. With a blend of talent, ingenuity and business savvy, founders Timothy Stevens and Juan Carlos Martinez brought their creativity and expertise together to bring a new experience to movie fans everywhere. Filmbuffet invites movie fans to build their own virtual movie catalog and connect with other movies fans about the films they're passionate about. To learn more, visit Filmbuffet or follow them on Twitter or Facebook.