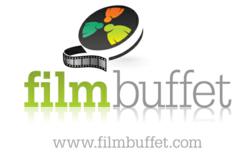 The groups section on Filmbuffet serves as a place to store reviews, talk with other film enthusiasts and connect with others who enjoy the same type of films.
New York, New York (PRWEB) October 15, 2012
From Harry Potter fans to horror film enthusiasts, Filmbuffet movie groups are in essence a virtual film club that brings movie lovers from across the globe together. Since the site's original launch last September, a number of movie groups have utilized the site to discuss a particular genre of film, documentary or movie. A few groups were recently recognized by Filmbuffet as the top 5 movie groups on the site.
Any member of the free movie social network site can create a movie group and decide if they want the group open to the public or available by invitation only. "The unique benefit of the groups on Filmbuffet is it allows individuals with similar tastes in movies to share discussions with each other," says Timothy Stevens, CEO of Filmbuffet. "The groups section on Filmbuffet serves as a place to store reviews, talk with other film enthusiasts and connect with others who enjoy the same type of films. Since it's free it is an ideal option for film classes, film clubs, movie theaters and social clubs that regularly get together to discuss movies."
The group portion of the site also makes it possible for independent films and film festivals to have a community focused page to share information about their film or event without the cost and maintenance associated with creating their own blog or website. They can use the Filmbuffet group feature instead to promote and highlight upcoming film screenings, events and generate discussions.
In 2012, the top five groups on Filmbuffet include:
Mount Barker Movie Club – The Mount Barker Movie Club is group of active movie fans formed by the Mount Barker Community Library. The group serves as a gathering place where movie fans share the movies they've been watching, get recommendations from others and discuss all things movies.
New York State Of Mind – A group dedicated to the spirit of New York and the movies. The group welcomes people from all backgrounds and their unique contributions to the group.
I on Entertainment – A movie group focused on film commentary and entertainment.
War Movies – Like the name states, this group is focused on the discussion of war related movies from the past, present and future.
THE LIMELIGHT MOVIE – A group built around the Limelight Movie. The group was created to discuss the new film, share updates and invite comments from a community of fans.
Whether a die-hard fan of Brad Pitt or classic films, movie fans are invited to join Filmbuffet and build their own movie group. Film enthusiasts can join for free using their Facebook ID or by creating a unique member ID. Once signed up, members can keep track of the movies seen or the films they plan to see, start or join a movie group, rate movies, and meet others who share their passion in film.
About Filmbuffet
Headquartered in New Vernon, New Jersey, Filmbuffet brings movie lovers the first social networking and movie cataloging site of its kind. With a blend of talent, ingenuity and business savvy, founders Timothy Stevens and Juan Carlos Martinez brought their creativity and expertise together to bring a new experience to movie fans everywhere. Filmbuffet invites movie fans to build their own virtual movie catalog and connect with other movies fans about the films they're passionate about. To learn more, visit Filmbuffet.