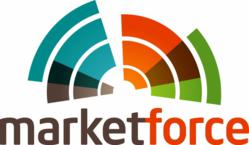 Studios can use our new reports to see if the circuits are taking care of them and, if not, which of their competitors are being taken care of
Boulder, CO (PRWEB) March 07, 2012
Market Force Information, a worldwide leader in customer intelligence solutions, is putting competitive information and advanced reporting into the hands of movie studios with the release of two new theatre-monitoring services. Market Force today unveiled a new weekly Syndicated Trailer Report that includes data on trailer placements from nearly all Hollywood studios, and a new Customer Intelligence Platform for Theatre that provides a number of flexible and graphical theatre reports.
In today's competitive trailer placement environment, it's never been more important for studios to verify their own trailers are being shown, and to have insight into their competitors' trailers placements. Market Force's Syndicated Trailer Report gives studios the reliable and timely data they need to strategically market their movie trailers.
"Preview trailers are proven to help both distribution and exhibition, so it's critical for studios to ensure they're being shown when and where they're supposed to," said Jim Radcliff, president of theatrical services at Market Force. "Our new Syndicated Trailer Reports give studios the strategic ammunition they need in the fiercely competitive world of trailer placements. They can use the information provided in the reports to see if the circuits are taking care of them and, if not, to see which of their competitors are being taken care of."
Also new from Market Force is the Customer Intelligence Platform for Theatre, an advanced, graphical reporting system that provides data and analysis on audit points such as trailer placements, theatre and trailer trending and audience reactions. The Customer Intelligence Platform for Theatre empowers quick operational-decision making by providing real-time data that allows studios to see results as they happen across North America, or to drill down to the individual theatre level.
"Speed-to-data isn't just virtue in the motion picture industry, it's a necessity to drive business decisions that maximize revenue potential," said Radcliff. "Our reports are comprehensive, easy to consume and, above all, they're delivered faster than others, with first-show reports available in real time beginning on Friday, and virtually all reporting available through the system by the end of the weekend."
Market Force serves as the eyes and ears at theatres everywhere, helping gauge operations and providing fresh observations so adjustments can be made quickly. Studios, in-theatre advertisers and promotional partners rely on Market Force to deliver accurate and timely information on the presence of, and reaction to, promotional programs to maximize their marketing investments. As part of its On-Site Services, Market Force utilizes a dedicated group of theatre checkers experienced in these assignments.
For more information on Market Force's customer intelligence solutions for the theatre industry, visit http://www.marketforce.com/industries/motion-picture-studios-and-theatres
About Market Force Information
Market Force is the leading global customer intelligence solutions company for multi-location businesses, including major retailers, restaurants, grocery and convenience stores, financial institutions, entertainment studios and consumer packaged goods companies. With more than 125 years of combined industry experience, Market Force Information has pioneered the industry with a suite of customer intelligence solutions – from 600,000 field associates across North America and Europe who conduct mystery shopping, merchandising and retail auditing, to real customer surveys and proprietary decision-support tools. Its solutions provide a holistic view of the customer's on-site experience and identify the actions required at the store level to increase customer loyalty and improve financial performance. Market Force was named one of Forbes' America's Most Promising Companies in 2011. For more information, visit http://www.marketforce.com.
###