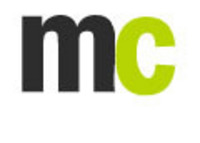 Fort Lauderdale, FL (Vocus) April 23, 2010
MovingCost.com has been helping people all over the country relocate for over a decade. They connect with over 140 carriers to provide unique moving services like custom crating for oversized items and security-monitored, temperature-controlled storage units. The network is one of the nation's leading sources for moving assistance. Adding to their list of innovative business models, MovingCost.com has launched a new website that will simplify the moving process for clients. The new website enables potential clients to connect with the top movers throughout the United States. By targeting states and the most populated cities within those states, the new website allows for a more individualized approach to moving.
For those who are looking for quick and convenient moving help, the groundbreaking new home page provides quick navigation to the most frequented areas of the country. Alternatively, customers can locate the services they require by selecting a state from the interactive U.S. map found on the middle of the page. Simply choose the state you are planning to move to or from and a complete list of network coverage area becomes available for you to peruse. Additionally, information about MovingCost.com's core moving services is available in the main content.
For more in-depth moving quote information, the site offers a section toward the top of the home page in which customers can input their current zip code, select the state they are moving to, and choose the type of moving service they require from the convenient drop-down menu. After filling out a short form on the following page, customers have instant access to a free moving quote from multiple moving companies.
The bulk of MovingCost.com's content includes fun facts and activities that customers can enjoy once relocated to their new city. They even provide an up-to-date weather report from weather.com, and real-estate information from trulia.com, so every MovingCost.com customer can pre-plan their move accordingly and stress-free. All of their content is easily shared via addthis widgets on each page, and every state and service is syndicated via RSS so that customers can stay updated on MovingCost.com's expanding coverage area. It does not get any better than that.
Whether you are in need of a residential or corporate relocation, a long distance or local move, MovingCost.com's new, state-of-the-art website allows you to link to all the first-rate moving companies and amenities MovingCost.com provides. The new webpage has expanded to include an impressive list of additional services on top of the traditional ones MovingCost.com has offered in the past. The page now provides information on the top college movers, apartment movers, piano movers and even the nation's most reputable pool table movers. With the help of MovingCost.com's new optimum website, finding moving companies has never been so simple.
With an extensive and impressive array of moving services, an elite lineup of professional and affordable movers, and a complete list of helpful hints and attractions to enjoy in your new home, the new and improved MovingCost.com website has everything you need to ensure a timely and cost-efficient relocation. And remember, you can always request a free, no-obligation quote.
###