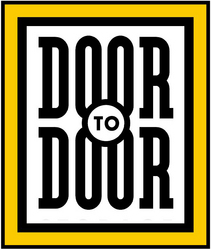 The company was on its last legs
Seattle, WA (PRWEB) March 11, 2010
Paul Reed, the chief financial officer of Door to Door Storage Inc., Door to Door, received the Puget Sound Business Journal's prestigious CFO of the Year Award in the small private company category. Reed joined Door to Door™, a leading national provider of portable container storage and moving company, in 2007. When Reed joined Door to Door, the company was running out of cash and its national network costs were out of balance. "The company was on its last legs," as Reed puts it succinctly.
Reed revamped the finance department to deliver better budgeting and metrics, and was able to orchestrate raising a round of equity capital in December 2008 to pay off all company debt--while in the midst of the national financial meltdown. He negotiated three acquisitions in 2009 to build the national footprint of Door to Door positioning the company for growth in 2010. Because of Reed's efforts, Door to Door has experienced cash flow-positive operating results even as the company's markets--housing and jobs--were severely impacted by the recession.
"Paul has brilliant insight as well as being personable. He brought Door to Door safely through some very rough economic times," said Annette Jacobs, president and CEO of Door to Door. "His integrity, vision and focus have helped ensure that Door to Door not only survives, but thrives. This is significant as it benefits our customers, employees and the communities we serve."
Reed's impressive achievements include the co-founding of Seattle Coffee Company, the parent company of Seattle's Best Coffee, where he was also CFO. He joins another Door to Door colleague in being recognized for outstanding leadership. Annette Jacobs, the company's president and CEO, received a prestigious award in November 2009 as a "Woman of Influence" in the Pacific Northwest.
"I am honored to be recognized as CFO of the Year," said Paul Reed, CFO, Door to Door. "Our achievements at Door to Door have been made possible by our great team and working together to ensure that we build a stable and successful company that our customers can count on."
About Door to Door Storage Inc.
Founded in 1996, Door to Door Storage Inc. pioneered a convenient, secure and cost effective alternative to traditional self-storage and household moving. Using an environmentally-friendly container design, Door to Door provides options for temporary or long-term storage and moving services for home and business customers.
Door to Door operates in more than 20 U.S. metropolitan markets with its corporate headquarters located in Kent, Washington. For more information, visit the company website at http://www.doortodoor.com.
About Puget Sound Business Journal
Puget Sound Business Journal is the region's premier source of business information, serving an unparalleled audience of business and community leaders. In addition to the weekly newspaper, the Business Journal provides daily updates via its web sites and email alerts. The company also plays a vital role in bringing the area's leadership community together by hosting a wide variety of events throughout the year, from the Washington's Best Workplaces event at Safeco Field to the annual 100 Fastest-Growing Private Companies celebration. Puget Sound Business Journal is a unit of American City Business Journals, which operates 41 local business newspapers throughout the United States. Visit us on the web at http://www.pugetsoundbusinessjournal.com or http://www.techflash.com. For more information about the CFO of the Year award, please visit http://www.cfooftheyear.com.
###