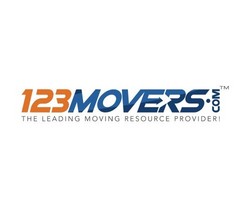 Fort Lee, NJ (Vocus) August 31, 2010
123Movers.com™, a division of Dominion Enterprises that connects consumers to movers, is releasing their top tips for back to school moves.
With many young adults relocating for the first time, the very thought of moving can be overwhelming. 123Movers.com™ suggests that all students moving away to college should keep the following helpful moving tips in mind.
1. Find out what you can/cannot bring
You may not think your toaster will be an issue but it's better to be safe than sorry. Review the moving guidelines from campus housing about what is and is not allowed to be brought into a dorm. If you have any questions or concerns about the moving guidelines, contact your school before moving day arrives.
2. Know who is bringing what
Microwaves, mini-fridges, lamps, and area rugs are all items you may need for your dorm. Avoid bringing doubles of these popular shared items and save yourself some frustration on moving day. Speak with your roommates and agree on who is bringing what for the dorm to help keep stress and packing to a minimum.
3. Pack light
Since dorming is only temporary, you won't be moving every single one of your possessions. Try to pack light for school by sticking to the bare essentials (especially if staying close to home). You can always purchase items specifically for your dorm to take the place of items that are too big or expensive for a moving company to transport.
4. Get moving day details
Don't show up clueless! A few weeks before moving day, your school should send you information about your moving day. Make sure to keep this close by on moving day for easy referencing. Highlight the important details like where to park, when to arrive, the amount of time you have to move, and if there will be helpers available.
5. Have fun!
This is an exciting time in your life. Don't get too frazzled! Enjoy your moving experience by staying calm, taking your time, and chatting with fellow students throughout the day.
Along with providing free moving tips, 123Movers.com™ is also a leading provider of free moving quotes from licensed and insured movers across the country. Fill out the moving quote form and be connected to movers in your area ready to compete for your business at http://www.123Movers.com.
About 123Movers.com™
Individuals and businesses rely on 123Movers.com™ to reduce the cost, legwork and stress of moving by connecting you to licensed and insured pre-screened movers and advanced Internet tools to ensure your relocation is on-time and within budget. 123Movers.com™ is a moving directory that connects you with moving companies who offer you free moving quotes online in a convenient and quick manner. You compare and choose the moving company that offers the best quote. Plus, 123Movers.com™ offers extensive guides, tips and articles on relocation, including packing guides and cost-of-living calculators. For more information, please visit http://www.123Movers.com.
###