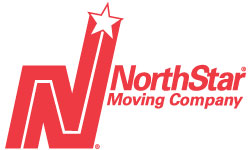 "We make over 7,000 moves a year and our experience and careful research has allowed us to develop the ultimate online moving resource."
Los Angeles, CA (PRWEB) May 21, 2013
In recognition of National Moving Month and the busiest time of the year for Americans to step into a new home, NorthStar Moving® Company, the leading award winning eco-luxury mover in California, has unveiled a new company website that provides useful resources for those organizing a household or a business for a move.
The new website equips individuals, families, and organizations on the move with how-to videos, checklists, a move calendar, and much more to be informed and prepared before a move. Pack like a pro with the Packing 101 tips and how-to videos that walk through every step from how much tape to use, to how to pack dishes and electronics. Use the How to Choose a Mover checklist to pick the right moving company, avoiding hassles and scams. Check rules and regulations to understand legal rights and responsibilities, learn about insurance, and uncover the nuts and bolts of storage with the Storage 101 tips.
"Being informed and prepared is the best way to take the stress out of moving," said Co-Founder of NorthStar Moving Laura McHolm. "We make over 7,000 moves a year and our experience and careful research has allowed us to develop the ultimate online moving resource. The easy-to-use online tools take the frustration and confusion out of moving. We've moved around the block, the state, and the world more than a few times, and we are happy to share our experience to people on the move this National Moving Month, season and forever!"
As the school year comes to a close, many families are planning a move to a new home and even moving college students out and then back in. The site offers advice for all sizes. Keep the little ones cheerful during the moving process with the Moving with Kids ABCs. Dealing with dorms? NorthStar Moving fits big ideas into their Moving into a Dorm tips to make the room a happy home. And, don't forget the four-legged family members. Review the Moving with Pets tips approved by Dr. Sara Sheltren, veterinarian at the East Padden Animal Hospital, to keep Fluffy and Fido comfortable too. You can even take a look through the company's luxury packages to make sure you thought of everything.
About NorthStar Moving
Founded in 1994, Los Angeles-based NorthStar Moving® Company has redefined the moving industry as the first to offer eco-luxury moving services, elevating basic moving and storage services to a new unparalleled level of customer service, customized care and environmental consciousness. Honored with more awards for service than any other moving company: "A+" rated by the Better Business Bureau, voted Citysearch "Best Mover," earned the most five star ratings on Trustlink and Yelp, and recipient of dozens of awards for corporate culture, green practices, community outreach, and growth including multiple "Best Places to Work" awards and ranked on the Inc. 5,000 list for the fastest growing companies in the U.S. for six consecutive years. The company's local, long distance and international moving, storage services, and eco-luxury packages have been featured in leading magazines including The Robb Report Collection and on multiple home and design television shows. NorthStar Moving has proven the state-of-the-art way to move is with its red carpet service, recommended by Coldwell Banker Concierge, The Franklin Report, MovingInsurance.com, The Getty Museum, and an impressive list of celebrity clientele. NorthStar Moving's mission is to exceed their clients' expectations with graceful customer care and to move service back into what should have always been the ultimate service industry: the moving industry. For more information, please visit http://www.NorthStarMoving.com or call (800) Ask-Pros (800) 275-7767.