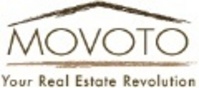 REDWOOD CITY, Calif. (PRWEB) March 12, 2008
San Francisco Bay Area-based Movoto.com's expansion into Maryland, Virginia and Washington, DC enables homebuyers to take control of their home buying experience with complete access to local Multiple Listing Service (MLS) home for sale listings, the web's easiest online real estate search technology to browse MLS listings and the industry's top Realtors(R). With a network of top-rated professional agents, users are given the option of being paired with a local agent that is handpicked according to their intimate understanding of local housing markets and experience in the home buying process.
Using Movoto's advanced search platform with patent-pending technologies, the company's website is a powerful online "house hunter" that actively scans thousands of home listings in local real estate databases and mines other data resources related to housing neighborhoods. With Movoto, homebuyers are able to gather data on neighborhoods and homes that closely match their search criteria, including detailed house specifications, neighborhood demographics, crime statistics, local market housing data, school evaluations and other important information that factors into a home buyer's decision process.
Movoto is available free of charge to consumers, with no obligation to use agents certified by the service.
About Movoto
Founded in 2005, Redwood-City-based Movoto is led by an experienced management team of licensed real estate industry veterans and internet technology experts with a shared vision of empowering real estate consumers. Movoto provides a unique turnkey, online home buying solution that combines innovative, easy-to-use, research tools with unparalleled access to a network of pre-qualified and experienced local agents. http://www.movoto.com. Movoto's expanded service covers over 54 counties and 410 cities in the Maryland, Virginia and Washington DC area, including the major cities of Washington, DC, Baltimore, Silver Spring, Frederick, Bowie, Hagerstown, Woodbridge, Alexandria, Arlington, and Leesburg.