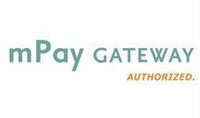 Our increasingly complex healthcare re-imbursement process continues to frustrate physicians and often leads to costly and inefficient collection processes
Minneapolis, MN (PRWEB) September 17, 2008
mPay Gateway, a Minneapolis, MN company specializing in point of care patient payments announced today that Sheakley Medical Management Resource (SMMR) of Cincinnati, Ohio is the latest healthcare billing and accounts receivable management service to implement the mPay Gateway solution.
SMMR is a company dedicated to meeting the growing needs of physician practices through responsive, cost-effective, high-quality centralized billing and accounts receivable management services. The company serves approximately 120 physicians in the greater Cincinnati, Ohio area.
"SMMR is known for providing physician offices exceptional service and experienced guidance with their billing and collections needs," said John Wallace, Senior Vice President for mPay Gateway. "The addition of mPay Gateway's unique financial service capabilities and tools enhances an already solid SMMR offering."
"Our increasingly complex healthcare re-imbursement process continues to frustrate physicians and often leads to costly and inefficient collection processes," said SMMR Senior Vice President Shari Herper. "SMMR is committed to providing our clients every possible tool for maximizing re-imbursements. We believe the mPay Gateway solution is a perfect complement to our full range of billing and account receivable management options."
mPay Gateway delivers web-based software that facilitates point of care electronic patient payments to health care providers. The company's unique approach enables providers to obtain patient payments while the patient is still at their facility, thus reducing bad debt exposure and the need for post-service billing and collection.
The average physician practice in the US today writes off fifty cents of every dollar billed to patients after the patient leaves the office due to inefficient collection processes and confusing insurance plans. The mPay Gateway product simplifies the patient-provider encounter and enables the provider to begin collecting from the patient when the services are rendered, thus reducing bad debt exposure and the need for post-service billing and collection.
About mPay Gateway:
mPay Gateway develops financial technology products and services to support health care's complex and unique payment environment. mPay Gateway empowers health care providers with a single source payment solution that enables collections from patients, regardless of the patient's third party payer affiliation. For more information please visit http://www.mpaygateway.com.
About Sheakley:
Founded in 1963, Sheakley is comprised of more than 500 employees, specializing in the fields of payroll administration, full service 401(k) financial services, human resource solutions, Ohio workers' compensation, safety services, flexible benefits, unemployment cost control, physician billing, vocational rehab, and merchandising for small to mid-sized employers. Headquartered in Cincinnati, Sheakley has regional offices in Nashville, Tennessee; Houston, Texas; and Burlington & Bettendorf, Iowa. Sheakley continues to extend its client services through its affiliates: Sheakley UniService, Inc., Sheakley UniComp, Inc., Sheakley Pension Administration, Inc., Sheakley PaySystems, Sheakley HR Solutions, LLC, Sheakley Vocation Services, LLC, Sheakley Medical Management Resources, LLC, and Sheakley E-Training Solutions, LLC. View the Sheakley website at http://www.sheakley.com/.
###