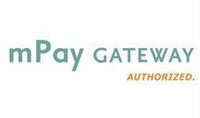 We work with clients across multiple industries and look forward to providing this new service to our healthcare customers
Minneapolis, MN (PRWEB) May 8, 2008
mPay Gateway, a Minneapolis, MN company specializing in point of care patient payments, announced today that Solbrekk, Inc. of Golden Valley, MN has joined mPay Gateway's reseller network. Solbrekk is a business technology consulting firm that provides managed, professional, and technology services to businesses of all sizes.
"Solbrekk has an impressive team of professionals with extensive experience and expertise in a variety of business technology applications," said John Wallace, Senior Vice President for mPay Gateway. "We look forward to leveraging their experience in providing quality technology business solutions while helping them to expand their healthcare offerings."
Solbrekk Inc. was established in 2003 to bring together the combined knowledge, experience, and talents of four business owners and a team of network engineers, account executives, and operations employees. Solbrekk provides a full range of technical services, managed services, professional services, and product procurement based on the needs of each individual clients.
"We work with clients across multiple industries and look forward to providing this new service to our healthcare customers," said Steven Solbrack, president of Solbrekk. "Our physician clients are asking for better tools to address the increasing complexities of the patient collection process and we believe the mPay Gateway offering provides a perfect fit."
mPay Gateway delivers web-based software that facilitates point of care electronic patient payments to health care providers. The company's unique approach enables providers to obtain patient payments while the patient is still at their facility, thus reducing bad debt exposure and the need for post-service billing and collection.
The average physician practice in the US today writes off fifty cents of every dollar billed to patients after the patient leaves the office due to inefficient collection processes and confusing insurance plans. The mPay Gateway product simplifies the patient-provider encounter and enables the provider to collect from the patient when the services are rendered, thus reducing bad debt exposure and the need for post-service billing and collection.
About mPay Gateway
mPay Gateway provides health care facilities a virtual POS terminal for accepting credit and debit cards for patient co-payments and other known charges. Providers are able to quickly process an authorization amount based on a system-estimated patient liability estimate. Much like the process in the rental car and hotel environment where the customer's card is not charged until after the customer leaves, the mPay Gateway system allows the provider to hold the authorization until the third-party payer has submitted a final remittance advice to the provider.
mPay Gateway was formed in January 2004 by former executives of eBenX (a pioneer in technology to support transactions between health plan sponsors and payers) to develop financial technology solutions addressing the complex payment requirements unique to the health care environment. mPay Gateway's integrated and comprehensive management software is distributed to physicians, hospitals, and other healthcare providers through financial services companies and healthcare information software and support providers.
For more information please visit http://www.mpaygateway.com.
###