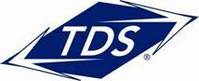 The addition of a multi-location telecommunications infrastructure and a private, prioritized data transport network to the TDS' suite of managed services allows businesses to work with a single provider that can deliver a comprehensive communications solution
MADISON, Wis. (Vocus) June 11, 2010
Today, TDS Telecommunications Corp. (TDS®) announces it's collaborating with Sprint to offer MPLS-VPN (Multi-Protocol Label Switching-Virtual Private Network). A multi-location data service, MPLS-VPN is managed, end-to-end, by TDS to provide businesses with a secure and reliable network anywhere in the U.S.
MPLS-VPN allows businesses with multiple locations in the U.S., to interconnect local area networks over a single private MPLS network. With MPLS-VPN, businesses can consolidate separate voice, data, and Internet networks into one network. Because all traffic is on a private MPLS network, the data traffic never passes through the public Internet—reducing the risk of outages and helping protect against intrusion. Sprint is providing their award-winning world-class IP network, which will serve as the backbone for this suite of products.
With MPLS-VPN, businesses set the traffic prioritization, up to seven traffic classes — from premium voice traffic to business traffic and best effort email. The goal: improving overall bandwidth utilization, which saves time and money.
"The addition of a multi-location telecommunications infrastructure and a private, prioritized data transport network to the TDS' suite of managed services allows businesses to work with a single provider that can deliver a comprehensive communications solution," says Tom Canfield, vice president of Commercial Marketing and Product Development for TDS. "Through our partnership with Sprint, we'll leverage their network to deliver reliable, more efficient solutions with a guaranteed quality of service our customers need and want to do their business successfully."
Vendor-partner Sprint operates a secure wide-area network covering 165 countries and more than 1,300 global pops, which will fully support credit card and healthcare industry security requirements.
"Sprint is committed to providing TDS and its customers with a MPLS VPN offering that delivers enhanced features and a high quality end user experience," says Dan Dooley, president of Sprint Wholesale. "We are proud to be the first global service provider to receive the Cisco 'IP VPN Multiservice QoS' certification. Together with TDS, we're in a position to meet the growing demands of businesses across the country."
TDS MPLS-VPN features:

Multiple products and applications travel over the same pipe.
Customer decides on the communication priority (e.g., voice and video go first, data second, and email last) and can set up to seven classifications.
TDS installs, configures, and turns up the router at each customer premise.
In partnership with Sprint the system is monitored 24/7; any indications of "trouble" are cared for immediately.
About Sprint Wholesale
Sprint Wholesale provides customized wireless, M2M, wireline and VOIP services to hundreds of partners world-wide, who in turn serve millions of end-user customers. By reselling our leading-edge, world class assets in white-label form, including award-winning IP and 3G networks and the first 4G network available from a national carrier, Sprint has become a preferred provider of wholesale telecommunications solutions for businesses around the world. Sprint Wholesale thrives on helping our partners bring their unique ideas to life. Visit http://www.poweryourideas.com to learn more.
About TDS
TDS Telecommunications Corp. markets communication services to business and residential customers in 30 states through its brands TDS Telecom® and TDS Metrocom®. With 1.1 million access line equivalents in service, TDS Telecommunications Corp. connects customers to phone, broadband, and digital television service in hundreds of rural, suburban, and metropolitan communities. TDS Telecommunications Corp. is the eighth-largest wire line company in the nation; employing approximately 2,600 people. The company is headquartered in Madison, Wis. Visit http://www.tdstelecom.com and http://www.tdsbusiness.com for more information.
TDS Telecommunications Corp. is a wholly owned subsidiary of Telephone and Data Systems, Inc. [NYSE: TDS, TDS.S] Telephone and Data Systems, Inc., a Fortune 500® company, provides wireless, local and long-distance telephone and broadband services to nearly 7.3 million customers in 36 states through TDS Telecommunications Corp. and U.S. Cellular® [NYSE: USM], its 82-percent owned wireless subsidiary. Founded in 1969 and headquartered in Chicago, Telephone and Data Systems employed 12,400 employees as of Dec. 31, 2009. Visit http://www.teldta.com for more information.
About Sprint Nextel
Sprint Nextel offers a comprehensive range of wireless and wireline communications services bringing the freedom of mobility to consumers, businesses and government users. Sprint Nextel served more than 48 million customers at the end of the first quarter of 2010 and is widely recognized for developing, engineering and deploying innovative technologies, and is the first and only wireless 4G service from a national carrier in the United States; offering industry-leading mobile data services, leading prepaid brands including Virgin Mobile USA, Boost Mobile, Common Cents Mobile and Assurance Wireless and instant national and international push-to-talk capabilities; and a global Tier 1 Internet backbone. With its customer-focused strategy, you can learn more and visit Sprint at http://www.sprint.com or http://www.facebook.com/sprint and http://www.twitter.com/sprint.
For more information contact:
Cindy Tomlinson, Associate Manager – PR
TDS Telecommunications Corp.
608-664-4471 / cindy.tomlinson(at)tdstelecom(dot)com
###