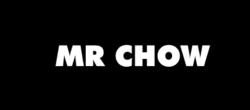 Miami, FL (PRWEB) February 24, 2012
After a four week trial that took place at the U.S. District Court in Miami (Case No. 09-21893-Civ-Hoeveller), a jury delivered a decisive victory for Mr. Chow in its case against Philippe Chow Restaurants. The jury found that Stratis Morfogen and the corporation that owns Philippe Chow Restaurants were guilty of false advertising and unfair competition by deceptive conduct. Mr. Chow was represented by attorneys Bert Fields of Greenberg Glusker and Curtis Miner of Colson Hicks Eidson.
The jury awarded Mr. Chow damages of over $1 million and rejected entirely Morfogen's claims against Mr. Chow.
"We view this judgment as a complete victory and are satisfied that the jury sent a clear message to Morfogen and Philippe Chow Restaurants about their false advertising and deceptive conduct. This case was not about the money and the jury understood that despite all that he has endured, Michael Chow has and will continue to be highly successful," said Mr. Fields, attorney for Mr. Chow.
The evidence of false advertising in the trial record included paid online "sponsor links" that falsely showed Mr. Chow's New York restaurant as located at the actual address of the Philippe Chow Restaurant, as well as telling the public falsely that Philippe Chau, who never held the positions of head chef, executive chef, first wok or even second wok at Mr. Chow restaurants, had been instead, "the architect of Mr. Chow's menu," "the mastermind of Mr. Chow's dishes," and an acclaimed "top Asian chef by the most prestigious food critics." In fact, Chau never created a single dish at Mr. Chow. The evidence showed that Philippe Chau's legal name was Chak Yam Chau until after the first Philippe Chow Restaurant opened, after which time he legally changed his name to Philippe Chow Chau.
Michael Chow said, "I am extremely pleased with the verdict and thankful that the truth is finally emerging concerning the false advertising and unfair business tactics of Morfogen and the Philippe Chow Restaurants."
Other false advertising presented at trial included Morfogen directing numerous employees of Philippe Chow Restaurant to write and submit glowing reviews of that restaurant to a rating publication, concealing their association with Philippe Chow Restaurant.
"Morfogen has attempted to put his own spin on the jury's decision but the truth is quite simple. The Miami jury in Chow v. Chau found, and court records show, that Morfogen and the corporate owner of the Philippe Chow Restaurants engaged in 'false advertising' and 'deceptive conduct' - very serious forms of wrongdoing for any businessman. For their misconduct the jury assessed damages of more than a million dollars against Morfogen and his company. By contrast, the jury found that the Mr. Chow parties did nothing wrong at all. They were completely cleared of all claims against them. Yet, Morfogen claims that somehow he 'won.' It's just more false advertising," stated Mr. Fields.
###