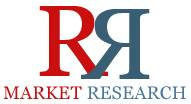 Dallas, TX (PRWEB) May 19, 2015
RisingAging Population, Technological Advancements, and Increasing Awareness Regarding Early Diagnosisto Drive Growth of the MRI Systems Market. The report "MRI Systems Market to 2020 – Focus on Patient Comfort and Operational Efficiency, with Growth Driven by Developing Economies" discusses the market, competitive landscape, and trends for three MRI systems market segments: High-field, Mid-field, and Low-field MRI systems.
This report provides comprehensive information on the key trends affecting these segments, and key analytical content on the dynamics of the market. The report also reviews the competitive landscape, analyzes each segment's pipeline products and gives details of important merger and acquisition deals. However, the very-high-field MRI (3T) segment is expected to grow at the highest CAGR in the forecast period owing to the ongoing technological advancements in this segment. Complete report on MRI Systems Market with 49 market data tables and 24 figures, spread across 75 pages is available at http://www.rnrmarketresearch.com/mri-systems-market-to-2020-focus-on-patient-comfort-and-operational-efficiency-with-growth-driven-by-developing-economies-market-report.html .
Companies discuused in this report include: Siemens Healthcare, GE Healthcare, Philips Healthcare, Toshiba Medical Systems, Hitachi Medical, Esaote.
The scope of this report includes:

Key geographies: US, Canada, Brazil, Germany, France, UK, Italy, Spain, Japan, China, India, and Australia.
Information on market size for three MRI systems market segments: High-field, Mid-field, and Low-filed MRI systems.
Annualized market revenue data forecast to 2020 and company share data for 2013.
Qualitative analysis of key trends in the MRI systems market.
Information on the competitive landscape and the leading technologies of key players: Siemens, GE, Philips, Toshiba, and Hitachi.
The MRI market in the US, currently valued at approximately $1,300m in 2013. In France there is no market for low-field MRI system sales, although the market for midand high-field systems is expected to undergo significant growth in the coming years. MRI is one of the fastest growing device market segments in the country, and will be valued at over $181m by 2020. In Brazil, cost and reimbursement remain the top concerns of practicing radiologists who must base diagnostic strategies on cost-effectiveness to a greater degree than their counterparts in the US or EU.
Order a Purchase copy of this report @ http://www.rnrmarketresearch.com/contacts/purchase?rname=382258 . (This is a premium report priced at US$3500 for a single user License.)
Reasons to buy this report includes: Develop business strategies by understanding the trends and developments driving the global MRI systems market.; Design and enhance your product development, marketing, and sales strategies.; Exploit merger and acquisition opportunities by identifying the market players with the most innovative pipelines.; Develop market-entry and market-expansion strategies.; Identify the key players best positioned to take advantage of the emerging market opportunities.; Exploit in-licensing and out-licensing opportunities by identifying the products most likely to ensure a robust return.; Identify, understand and capitalize emerging blockbusters of the MRI systems market landscape.; Make more informed business decisions from insightful and in-depth analysis of the global MRI systems market and the factors shaping it.
Explore more reports on Magnetic Resonance Imaging (MRI) at http://www.rnrmarketresearch.com/reports/life-sciences/diagnostics/medical-imaging/magnetic-resonance-imaging-mri .
About Us:
RnRMarketResearch.com is a database of selected syndicated market reports for global and China industries including but not limited to life sciences, information technology & telecommunications, consumer goods, food and beverages, energy and power, automotive and transportation, manufacturing and construction, materials and chemicals, public sector as well as business and financial services. We provide 24/7 online and offline support to our customers.