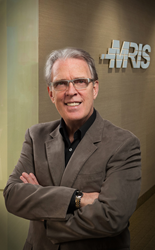 Most of us spend extended periods of time away from our desktops, therefore mobile access and the convenience it offers is becoming more and more critical.
ROCKVILLE, MD (PRWEB) July 15, 2014
MRIS, the industry-leading Mid-Atlantic Multiple Listing Service (MLS) that facilitates nearly $125 million a day in real estate transactions, is pleased to announce that its President and CEO, David Charron, will speak on the Uberfication of Real Estate at Inman News' Real Estate Connect Conference in San Francisco on July 16.
Charron, who has been named to the Inman's 100 Most Influential Real Estate Leaders for the past eight years, will be speaking on a panel with Homesnap Co-Founder & CEO Guy Wolcott and other top industry thought-leaders. The Uberfication of Real Estate panel will focus on MRIS's partnership with Homesnap and what it takes to deliver professional-grade mobile tools for real estate professionals on-the-go.
Earlier this year, MRIS became the first MLS in the country to partner with Homesnap to launch Homesnap Pro, the professional version of Homesnap's extremely popular consumer home search mobile application. The partnership combines the power of MLS data with the intuitive user experience of Homesnap to create a first-of-its kind application for real estate professionals to use in the field.
At Real Estate Connect, MRIS will be recognized as one of the 12 finalists in the Most Innovative Use of a New Technology category for its groundbreaking partnership with Homesnap. The Inman Innovator Awards honor companies and individuals who propel the real estate industry forward by developing and building upon new technologies and ideas to increase productivity, efficiency and transparency of the industry for consumers and real estate professionals.
"Most of us spend extended periods of time away from our desktops, therefore mobile access and the convenience it offers is becoming more and more critical," said David Charron, MRIS President & CEO. "MRIS is committed to providing the most innovative mobile tools so that real estate professionals are able to run their businesses and connect with their customers at any time and any place."
Inman Innovator winners will be announced during Real Estate Connect in San Francisco from July 16-18. Charron's session, Uberfication of Real Estate, will be held Wednesday, July 16 at 10:25 a.m.
To learn more about MRIS and Homesnap Pro, please visit http://www.mris.com/HomesnapPro
ABOUT MRIS
MRIS is Real Estate in Real Time™. We're a leading provider of real estate information technology and services, and are frequently ranked among the most productive Multiple Listing Services (MLS) in the nation, facilitating over $45 billion in system wide sales in 2013. In its core market, MRIS supports over 45,000 real estate professionals spanning the Mid-Atlantic region, including Maryland, Northern Virginia, Washington, D.C. and parts of Pennsylvania, Delaware and West Virginia. MRIS provides a portfolio of technology solutions and proprietary databases for real estate professionals, as well as broker and agent software products and an industry-leading consumer portal, MRIShomes.com (formerly HomesDatabase). In addition, the CURE Solutions Group, a subsidiary of MRIS, provides proprietary back-end technology to other MLS systems, serving nearly 180,000 customers each day. Visit MRIS at MRIS.com and our web based TV station, mrisTV.com. "Like" us on Facebook/MRISonFB, follow us on Twitter, @MRIS_REal_News and be sure to visit MRISblog.com for real-time news and company updates.