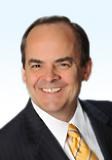 It is great to see so many of our colleagues in this region, including our own Chairman Jon Coile, recognized on this comprehensive list of real estate industry movers and shakers.
Rockville, MD (PRWEB) February 04, 2014
MRIS, the industry-leading Mid-Atlantic Multiple Listing Service (MLS) that facilitates nearly $125 million a day in real estate transactions, congratulates its Chairman of the Board Jon Coile and many other regional leaders for being recognized on the 1st annual Swanepoel Power 200 List.
The 2013 Swanepoel Power 200 is one of the most comprehensive lists of powerful key decision makers, trailblazers, influencers and innovators in the residential real estate brokerage industry. The Swanepoel ranks are based on benchmarks and algorithms that take into account a number of factors including the individual's personal influence, industry tenure, decision-making power, growth potential and other key contributions.
MRIS Chairman of the Board Jon Coile was named to the Power 200 for his contribution to the real estate industry in 2013. Coile, who is also CEO of Champion Realty, Inc., was a member of the MRIS Board of Directors and served on the MRIS Executive Committee and Investment Committee before becoming Chairman in 2013.
Along with Coile, the following leaders in the MRIS geographic footprint were recognized:

Wesley Foster, Chairman and CEO, Long & Foster
Jeff Detwiler, President and COO, Long & Foster
Bob Goldberg, Senior VP, NAR
Dale Ross, President and CEO, REALTORS® Property Resource and MRIS Co-founder
Lawrence Yun, SVP & Chief Economist, NAR
Charlie Bengel, CEO, Re/Max Allegiance
Todd Hetherington, CEO, Century 21 New Millennium
Guy Wolcott, Founder and CEO, Homesnap
"It is great to see so many of our colleagues in this region, including our own Chairman Jon Coile, recognized on this comprehensive list of real estate industry movers and shakers," said David Charron, President & CEO of MRIS. "Jon's passion and commitment to improving the residential real estate process within the MRIS footprint is unmatched and we truly appreciate his dedication."
Charron, who also made the Swanepoel list, runs one of the largest and most productive MLS's in the country and led the charge in 2013 to bring new technology and marketing tools to MRIS's 45,000 members.
Swanepoel ranked the influencers in nine different categories including residential franchises, brokerages, technology, trades, women, advisors, educators, media, social media and outsiders. To view the complete Power 200, please visit http://www.swanepoel.com/power200/.
ABOUT MRIS
MRIS is Real Estate in Real Time™. We're a leading provider of real estate information technology and services, and are frequently ranked among the most productive Multiple Listing Services (MLS) in the nation, facilitating over $45 billion in system wide sales in 2013. In its core market, MRIS supports over 45,000 real estate professionals spanning the Mid-Atlantic region, including Maryland, Northern Virginia, Washington, D.C. and parts of Pennsylvania, Delaware and West Virginia. MRIS provides a portfolio of technology solutions and proprietary databases for real estate professionals, as well as broker and agent software products and an industry-leading consumer portal, MRIShomes.com (formerly HomesDatabase). In addition, the CURE Solutions Group, a subsidiary of MRIS, provides proprietary back-end technology to other MLS systems, serving nearly 180,000 customers each day. Visit MRIS at MRIS.com and our web based TV station, mrisTV.com. "Like" us on Facebook/MRISonFB, follow us on Twitter, @MRIS_REal_News and be sure to visit MRISblog.com for real-time news and company updates.