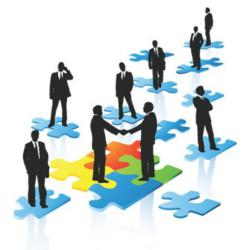 Nitin Chhoda noted that for many people, social media platforms are the preferred method of maintaining contact with family, friends and business associates.
Denville, NJ (PRWEB) May 19, 2012
"It's a network in which the size doubles every 90 days," said Chhoda. "President Obama used it while campaigning to connect with his followers. Actor Ashton Kutcher uses it and has more followers than the president. Owners of small private practice can use it with equal success."
Chhoda utilizes Twitter to notify followers when he updates his blog and releases a new publication. He also utilizes it to market a variety of his personal creations to assist small practices that includes his Referral Ignition System, Clinical Contact, and Therapy Newsletter.
He offers the following updated advantages of using Twitter for small practice owners:

Offers a free Internet marketing tool;
Easy to use;
More streamlined and straightforward than other social media sites;
Can be automated to release tweets on a preset schedule;
Offers free widgets and apps that can be embedded in the physical therapy website;
Reach large numbers of people instantly;
Drive traffic to blogs and websites;
Know what the competition is doing;
Manage reputations;
Promote specialties, products and services;
Helps target potential patients;
Establishes the physical therapy business owner as an expert in their field
Builds credibility;
Increases interaction among established patients;
Address customer service issues;
Generates leads for new clients;
Interact directly with target markets;
Obtain real time feedback;
Build lasting relationships with patients and other medical professionals;
Generates new patient referrals.
Nitin Chhoda, an expert in marketing physical therapy, noted that for many people, social media platforms are the preferred method of maintaining contact with family, friends and business associates. Twitter provides a number of advantages over other types of social media platforms and Chhoda's updated list of advantages features the top 20 reasons why he says medical professionals who aren't using Twitter are missing a prime opportunity to grow their practice.
Chhoda's office can be reached by phone at 201-535-4475. For more information, visit the website at http://www.nitin360.com.
ABOUT NITIN CHHODA
Nitin Chhoda is a licensed physical therapist, a doctor of physical therapy, and a certified strength and conditioning specialist. He's the author of "Total Activation: The New 5 Step Fitness Mantra" and "Marketing for Physical Therapy Clinics." He's been featured in numerous industry magazines, major radio and broadcast media, and is the founder of Referral Ignition training systems, Private Practice Summit, the Private Practice Formula and the Private Practice Mastermind group. Chhoda speaks extensively throughout the U.S., Canada and Asia. He's the creator of the Therapy Newsletter, along with Clinical Contact, a web-based service that boosts patient arrival rates.
###