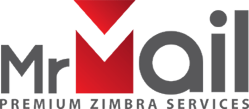 Our aim is to redefine their online experience by providing real support, not just an answer to a support ticket.
London, UK (PRWEB UK) 28 February 2013
Welcome to age of all inclusive data services hosting. The Internet access from mobile devices has tremendously increased the motivation and reward of operating an online business venture. Unfortunately many start-ups and established companies have found themselves holding an envelope marked "Postage Due" when it comes to finding an Internet home for their domain. What most website businesses want and need is a support team of professionals all in one place to guide them through myriad of tasks they need to perform. From express delivery of email to certified SEO service campaigns, MrMail.com is blazing the new trail in Internet service provision.
Working exclusively with solo entrepreneurs, small and medium sized businesses, Oliver Bross the CEO of MrMail.com has only one goal in mind: not to be the biggest, but the best. "For MrMail, promoting our services is not about standing toe-to-toe with our competitors; it's about answering the challenge that online business operators face. MrMail.com has partnered with a team of professionals to provide them with the solutions they need. Our aim is to redefine their online experience by providing real support, not just an answer to a support ticket."
One of the partners, Suneva Lightfoot stated: "In my 14 years as an Internet production freelancer, I know first-hand the challenges a solo entrepreneur faces when they launch a website online today. There is very little similarity between the Internet of 2001 and 2013. Today it takes much more than a hosted domain to achieve financial success online. We have worked with hundreds of clients to create and implement online business and marketing plans, website identities and promotional campaigns. Following a plan of action allows the website owner to focus on their Number One priority: communicating with and responding to their audience."
Although most web hosting companies provide access to an array of applications and services via the client's administration panel, this has failed to help business owners to meet the challenge. In a 2012 survey, over the course of 12 months, Suneva Webcasting surveyed more than 500 website business operators. 85% of those that responded stated that they had never used any of the applications offered on most web hosting administration panels. They simply did not have the resources or time they needed to set up the myriad of accounts for the auxiliary services a company needs.
Since 1996 MrMail.com has steadily been working toward the goal of full-spectrum premium data services hosting. Providing the rock-solid infrastructure for data services that create a "lock box" level of security for email and web content is achieved with a combination of premium services from VMWare Zimbra and Baruwa Server Security Gateway. On demand access to software applications, scripts and other programs to enhance the structure and functionality of a website business allows companies to flex their muscles with new features and test the waters for new benefits to their customer audience. Included in every account are email inboxes that do more; from mobile synchronization to team collaboration, conferencing and social media connections. Just One Hosting is just that: the one source you can rely on for the most complete Internet business presentation and communication.
About Suneva Webcasting
Founded in 2001, this creative agency specializes in online and offline presentations. The company provides clients with web design, content and multi-media productions, enhanced with SEO techniques. A New York corporation, the company has consultants in the United States, Europe and South-East Asia. For additional information, visit the company website at http://www.sunevawebcasting.com.
About Mr Mail
The main headquarters of Mr Mail Ltd is in the United Kingdom, This Internet services company has provided secure email hosting along with cloud based web hosting and related business solutions to businesses around the globe since 1996. For additional information, visit the MrMailwebsite at http://www.mrmail.com.