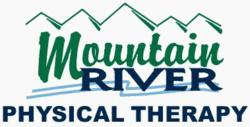 A combination of clinical excellence and great customer service helps our patients get better faster.
Parkersburg, WV (PRWEB) May 31, 2011
In May 2011, former Mountain River Physical Therapy (MRPT) patient, Logan Gold, signed a letter of intent to join the Ashland University track and field team. Unlike most short distance sprinters, Gold has a congenital back condition. After surgery, Gold received physical therapy. The spine and sports specialists at MRPT were able to get Gold back on the track quickly with hands-on physical therapy based on the latest research.
"Those are the people who have been with me before and after the surgery," Gold comments on his treatment at MRPT. "Without them I would never be where I am as far as the recovery."
The physical therapists at MRPT played an integral role in Gold's recovery. Gold also worked with Joe Leaman, ATC, both in the physical therapy clinic and at Parkersburg High School. Gold recovered quickly with a personalized plan consisting of core strengthening and therapeutic exercises emphasizing agility. The treatment team at MRPT understands that a combination of hands-on physical therapy based on current and sound science with great patient experiences yields the best outcomes for our patients.
"70% of our therapists are board certified, compared to a national average of 5.6%," states Burt Reed, PT, OCS, FAAOMPT, physical therapist and MRPT owner. "Our residency program ensures that our physical therapists keep up with the latest techniques. Every patient who walks through our doors sees the same therapist, with support from other staff, for each of their visits to ensure the best care possible. A combination of clinical excellence and great customer service helps our patients get better faster."
According to Physical Therapy Journal in August 2010, positive perceptions of care and collaborative relationships between patients and their therapist are associated with better patient outcomes. Better patient outcomes consist of improved recovery, better emotional health, and lower long term health costs. MRPT therapists are not only schooled in the best medical research, but they and their staff are trained in best customer service practices to create positive collaborative relationships with their patients.
For more information about how physical therapy at MRPT can help patients recover quickly, visit MountainRiverPT.com.
About Mountain River Physical Therapy:
Mountain River Physical Therapy (MRPT) is a private physical therapy practice with locations throughout the Mid-Ohio Valley in West Virginia, Ohio and Pennsylvania. Known for utilizing the newest research to deliver the best results as quickly as possible, MRPT physical therapists pride themselves in being spine and sport experts. Their board certified therapists deliver hands-on physical therapy to achieve the best results for patients with bad backs, achy joints, wounded hands, and work injuries. Along the way, the MRPT family has fun and makes friends with their patients (and their pets, their kids, their in-laws, and neighbors….). For more information visit MountainRiverPT.com or find MRPT on Facebook.
# # #