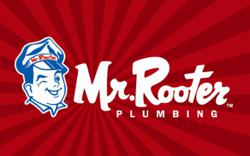 Seattle, WA (PRWEB) September 27, 2011
With the recent snowfall in the mountains comes the realization that winter is almost here and the temperature is on its way to below freezing levels, this means it is time to start thinking about saving those pipes from freezing. It may be a month or two away but taking preventative measure early will make life much easier than trying to get this done when the weather turns.
Seattle plumber Mr. Rooter has few simple things that a homeowner should know before it is too late and the damage has been done. Given this guide, this could save you the cost of hundreds even thousands of dollars in damage.
1. Always make sure the thermostats are set to, at minimum, 60° F, this will ensure that the temperature within the home isn't affected by the cold.
2. Check around the house and make sure that any pipes located on outside walls are insulated; this also includes exposed pipes in the basement.
3. If pipes should freeze, heat the area immediately and this will help avoid issues with the pipes breaking and potentially expensive damage.
4. For any landlords managing vacant property, ensure that you leave the heat on at least 55°
Problems do often occur even if all precautionary measures have been taken. If there is any questions of what steps to take or a problem should arise then calling a local plumber that can handle these issues is your best plan for preventing any further damage.
About
Established in 1970, Mr. Rooter is an all-franchised, full-service plumbing and drain cleaning company with approximately 300 franchises worldwide. Recognized by Entrepreneur magazine among its "Franchise 500" and Franchise Times Top 200, Mr. Rooter franchisees provide services to both residential and commercial customers.; 24 hours a day, seven days a week. Mr. Rooter is the one to call for Seattle Plumbing!
# # #