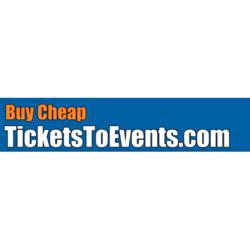 Popular ticket company BuyCheapTicketsToEvents.com has released its inventory of 2013 Beyonce tickets which includes all stops on The Mrs. Carter Show World Tour.
Germantown, Wisconsin (PRWEB) February 07, 2013
Fans who are searching the Internet for cheap Beyonce tickets are in luck today. Popular ticket company BuyCheapTicketsToEvents.com has released an impressive selection of 2013 Beyonce tickets and has priced them to sell. Due to expected sell outs, fans who have their hearts set on attending one of Beyonce's shows are encouraged to take advantage of the presales happening on February 7, 8, 12, and 14. Official public onsales happen on February 11 and 15.
Beyonce has had a busy start to 2013. In January, she performed The Star Spangled Banner at the second inauguration of President Obama. Unfortunately, controversy followed that performance after it was discovered the Beyonce was actually lip syncing during the song. Beyonce later admitted that she was lip syncing along with a pre-recorded track due to the cold weather.
On February 3, Beyonce impressed her critics and energized her fans with a fabulous performance during the halftime of Super Bowl XLVII. During the show, she performed some of the most popular songs hits from throughout her career. She also reunited with the two other members of Destiny's Child for three song excerpts.
If those two performances did not provide enough excitement, Beyonce recently released more big news for her fans. After a three year hiatus from touring, Beyonce will bring the Mrs. Carter Show tour around the world during 2013 and 2014.
All tour dates have not been confirmed for the Mrs. Carter Show, but 24 dates have been confirmed in Europe, 20 in the United States, two in Canada and one in South America. Fans in Canada can enjoy performances in Montreal and Toronto on July 21-22. Among her many stops in the United States, Beyonce will be visiting Detroit, Miami, Las Vegas, Los Angeles, Brooklyn, Boston, Philadelphia and Chicago.
Beyonce has earned a great reputation for her live performances. Her shows feature a stellar mix of singing, dancing and performing. The Mrs. Carter Show promises to be Beyonce's most exciting world tour yet.
Fans do not have to wait to buy Beyonce tickets for shows in the United States. 2013 Beyonce tickets are available right now at BuyCheapTicketsToEvents.com. Since the company specializes in saving customers money on event tickets, they can find the Beyonce tickets they have been dreaming of without breaking their budgets.
BuyCheapTicketsToEvents.com partners with the largest ticket exchange on the Internet to bring customers a huge selection of reasonably priced tickets. The site truly offers something for everyone. When fans shop at here, they can select NHL tickets, NBA tickets, Broadway tickets, concert tickets and much more. Other hot sellers in the industry today include Tim McGraw tickets, Daniel Tosh tickets, and Dave Matthews Band tickets.