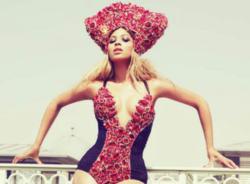 QueenBeeTickets.com has prepared for a ticket buying frenzy by inviting fans to apply a valuable promo code toward the purchase of any tickets for Beyonce's 2013 concerts.
Germantown, Wisconsin (PRWEB) February 06, 2013
Beyonce is one of the most popular artists in the world, so discount Beyonce tickets are always hot sellers. During this year's Super Bowl in New Orleans, the artist delivered a showstopping song and dance performance at halftime. The Pepsi halftime show even reunited Beyonce with the other two members of her former group, Destiny's Child, for a portion of the performance.
However, Beyonce had more excitement in store for fans after the halftime show. She announced that the would be starting her first major tour in over three years. The Mrs. Carter Show already has confirmed performances in Europe, North America and Brazil.
Beyonce ticket sales are expected to be incredible for this tour. Tour dates are already scheduled from April 15 to May 29 in Europe and June 28 to August 3 in North America. A performance is also scheduled on September 13 in Rio de Janeiro, Brazil. In Brazil, Beyonce will headline Rock in Rio, the largest music festival in the world. QueenBeeTickets.com has prepared for the ticket buying frenzy by releasing promo code "Discount" for fans to use toward the purchase of any 2013 Beyonce tickets.
The Mrs. Carter Show World Tour is expected to run for almost a year. Additional concert dates will still be added in Central America, South America, Asia and Australia. The exact release dates for Beyonce presale tickets have not been announced.
The name of this tour references Beyonce's position as the wife of Sean Carter, who is better known as Jay-Z. The musical pair married on April 4, 2008. On January 7, 2012, the pair welcomed their first child. They named their daughter Blue Ivy Carter. Beyonce and Jay-Z have worked together on numerous projects. In 2011, they were named the highest earning power couple in the Guinness Book of World Records.
There is nothing like the thrill of seeing a live performance. QueenBeeTickets.com makes concerts, sports games, theater performances and more accessible to a wide variety of fans by offering discounted event tickets. All tickets are backed by the site's comprehensive customer satisfaction guarantee. Other hot sellers from this company include Fleetwood Mac tickets, Theresa Caputo tickets, and Sound City Players tickets.