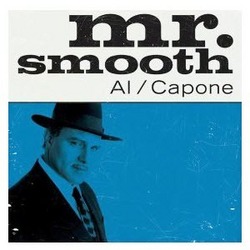 We're going back to our musical roots with Mr. Smooth
Minneapolis, MN (PRWEB) September 1, 2009
The Al/Capone Band today announced the availability of their new jazz CD entitled, Mr. Smooth. The CD is a mix of smooth jazz, fusion, R&B, funk and Latin music and can be sampled and purchased on the band's new website, CaponeLive.com. The CC Entertainment label presents eleven new songs performed by a renowned group of musical all stars including Alex Ligertwood on vocals, Allen Young, as songwriter and horn player, all backed by the sophisticated drumming of Jeep Capone.
"We're going back to our musical roots with Mr. Smooth," says, Gennaro, "Jeep", Capone, band founder and leader. "I'm thrilled to be playing the music I love with such great musicians. Our band members have performed with the likes of Santana, Average White Band, Lena Horn, Sting, David Sanborn and Miles Davis, so you just can't deny the magic," he declares.
The CaponeLive website is an interactive resource to help visitors get to know the band and their music. Sample tunes from Mr. Smooth are available for easy listening. The Mr. Smooth CD is now available under the smooth jazz genre on Amazon.com, iTunes and at Best Buy stores.
In addition, CaponeLive.com features contains personal biographies of the band members, the band's history, Al/Capone band merchandise, upcoming performance venues, The Vault containing past recordings from Al/Capone, and the official band newsletter.
Al/Capone is a high-energy six-piece smooth/pop jazz band based in Minneapolis, Minnesota. The music is contemporary and melody driven while always remaining true to its jazz roots. An interview with Jeep Capone and Allen Young discussing the making of Mr. Smooth will be featured on http://www.Radiospectives.com on September 8 beginning at 1:00 pm. For more information go to http://www.CaponeLive.com or call 651-332-2212.
###