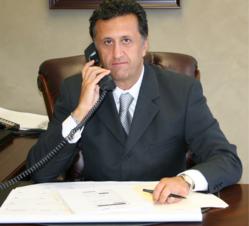 Los Angeles, CA (PRWEB) February 19, 2013
Traffic ticket attorney, Mr. Ticket, now offers legal help for drivers with suspended licenses. He represents drivers from all over the state of California at both DMV hearings and court cases for matters that lead to a suspended license, and helps drivers whose licenses have already been suspended to regain their licenses.
In the state of California, a driver's license can be suspended for a variety of reasons, from reckless driving to refusing to take a breathalyzer test, or even for having a physical or mental condition that can impair the person's ability to drive. However, even with public transportation, getting to work, school, and the necessary appointments can be a challenge without a driver's license. Additionally, once a license has been suspended, it can be difficult to get back, and it can be easier to earn another suspension for traffic offenses later on down the road. As a result of these difficulties, drivers should not simply accept a suspension without seeking legal help from Mr. Ticket, speeding ticket attorney.
Many California drivers are tempted to drive on a suspended license because they are under the mistaken impression that they can be very careful on the road and not get caught. However, even something as simple as a broken tail light can earn the attention of a nearby police officer. Once the license has been revoked, California drivers face additional penalties for driving with a suspended license once they are caught. These penalties include heavy fines, criminal charges, additional suspension time, and even a jail sentence. Mr. Ticket, reckless driving attorney, routinely defends drivers who are facing conviction for driving on a suspended license.
Mr. Ticket is a suspended license attorney who has successfully helped hundreds of California drivers defend against charges that may result in a license suspension and helped drivers regain their licenses after they have been revoked. Contact Mr. Ticket's office to find out how this traffic ticket lawyer can help with a suspended license case or with charges that may lead to a suspended license such as a DUI or hit and run charges.
Contact
Law Offices of Amir Soleimanian and Associates
Phone: (866) 780-1234
Website: http://www.4mrticket.com/