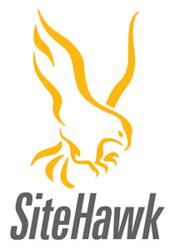 SiteHawk offered the right combination of application functionality, chemical data, and customer service to meet our needs today and tomorrow
Nashville, TN (PRWEB) May 22, 2012
SiteHawk, the leading MSDS solutions provider, announced today that the Sunny Delight Beverage Co., maker of the famous SunnyD juice beverage, has selected SiteHawk as its MSDS management services provider.
Sunny Delight Beverages Co. is a leading producer of juice-based drinks in North America, headquartered in Cincinnati Ohio. It currently produces and markets seven brands, including the namesake SunnyD beverage. With more than 600 employees located in both the main research and development center in Cincinnati and among the 5 manufacturing facilities throughout the U.S., Sunny Delight focuses on safety and sustainability.
"SiteHawk was the clear favorite in our evaluation of MSDS service providers," commented Amber Brovac, HSE & Sustainability Manager. "They offered the right combination of application functionality, chemical data, and customer service to meet our needs today and tomorrow."
For additional stories of safety-conscious organizations just like Sunny Delight, please visit the SiteHawk website at http://www.sitehawk.com/success_stories/.
About SiteHawk
SiteHawk offers a complete approach to MSDS and chemical data management via web-based, user-friendly software and managed services. Organizations in virtually every industry utilize SiteHawk solutions to manage their hazard communication programs, meet regulatory and environmental compliance initiatives, manage chemical inventories and chemical data, publish material safety data sheets, and keep workers safe throughout the organization. With customers spanning the globe, SiteHawk continues to lead the environmental health and safety industry in customer satisfaction with a greater than 98% customer retention rate.
The complete SiteHawk solution portfolio includes software and services for MSDS management, MSDS authoring, chemical inventory management, and environmental regulatory compliance. For more information on any of these services, please visit http://www.sitehawk.com.