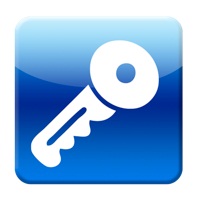 We are pleased to make our mSecure for Android product available via the Verizon Media Store. - Ray Marshall, Founder and President of mSeven Software
Portland, Oregon (PRWEB) July 19, 2011
mSecure Password Manager for Android is now available in the on-line Verizon Media Store and on Verizon phones as a V-Cast app. Verizon tests each app with each of their phones to insure a positive customer experience. mSecure has already been certified and placed in the catalog on eight of Verizon's most popular phones, including Droid Charge/Incredible/X2, HTC Thunderbolt, Samsung Galaxy Tab, Sony's Xperia, LG Vortex and more.
"mSeven Software is proud to partner with carrier partners like Verizon," said Ray Marshall, president of mSeven Software. "The Android market is growing very quickly and we are pleased to make our mSecure for Android product available via the Verizon Media Store premium app outlet."
The mSecure Password Manager continues to be held out as an industry-standard in password and personal information protection. mSecure for Android uses ultra-secure 256bit blowfish encryption to protect personal information such as account numbers, usernames, passwords and more. mSecure provides 17 popular personal information templates with the ability to create custom templates to facilitate easy entry of user information. mSecure for Android is also fully-compatible with the company's popular desktop/laptop products; mBackup and mSecure for MacOS/Windows to make personal information accessible and secure everywhere its needed.
mSecure for Android was written from the ground up to be an Android product and has an premium Android look and feel with features like collapsible section headers, search, sort, auto hyperlink launch, notifications bar access and backup/restore to the SD card. mSecure for Android is available at the Android, Amazon and Verizon Marketplaces for the price of $4.99.
mSecure for MacOS/Windows together with mSecure for the Android/iOS enable the user create and manage personal information on all these platforms and then synchronize their data over a wireless network in seconds. mSecure desktop applications are available from the mSeven Software web site (mSevenSoftware.com) for either the MacOS or Windows platforms. A 30 trial version is available for users that would like to test-drive before purchase.
Based outside of Portland, Oregon, mSeven Software LLC is a privately-held company founded in 2008 by Ray Marshall. mSeven Software has developed and supports mSecure and several other applications for the iOS and Android, MacOS and Windows platforms in the Apple store, Android Marketplace, Amazon App Store, Verizon Media Store and others. As a leader in the productivity category, mSeven Software operates on the principle that useful software is software made simple for everyday users.
For more information:
Contact: David Pfeiffer
Phone: 262-968-1940
Email: dave(at)msevensoftware(dot)com
Web: http://msevensoftware.com
Verizon, Verizon Media Store, Google, Google Android, Apple, iPhone, iPad, iPod and Windows are either registered trademarks or trademarks of Verizon Wireless, Google, Apple and Microsoft Corp. respectively in the United States and/or other countries.
###