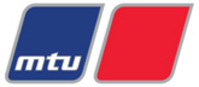 These electric drilling packages are based on decades of experience in oil and gas applications and have been designed to operate anywhere in the world.
Detroit, MI (Vocus) March 5, 2010
In the search for new petroleum supplies and better production from existing wells, today's modern drilling rigs require more power, more fuel efficiency and more up-time than ever before. Tognum Group's new MTU Electric Drilling Package (EDP) has been specifically designed to meet these demands in one complete solution that is rugged enough to withstand the rigors of the oil field.
Each self-contained package consists of a diesel engine, generator, radiator and control panel mounted on a rigid base frame. The generator is powered by an MTU 12V 4000 G73 engine, capable of producing 1,105 kW (1,482 bhp) plus 10% overload capability at 1,200 rpm. The second-generation common rail fuel injection from the Tognum subsidiary L'Orange offers greater precision and superior fuel economy. It has been specifically designed for the oil and gas market and is perfectly adapted for high run times and harsh operating environments.
"The release of this Electric Drilling Package demonstrates MTU's commitment to the oil and gas market and our focus on becoming a major factor in this segment," says Rainer Breidenbach, COO of Tognum's engines business unit. "These packages are based on decades of experience in oil and gas applications and have been designed to operate anywhere in the world."
Most modern drilling rigs will use three or more EDPs to provide all of the rig's power needs – from the mud pump, drill table and top drive to the lights, heating and air conditioning. For rigs with a high power load, multiple EDPs will operate in parallel to generate enough power for the peak load demand while also offering the flexibility to take one or more units offline for maintenance or in times of lesser demand.
The EDP was designed by MTU's Houston-based Oil & Gas Application Center with safety and ease of serviceability and maintenance in mind. Removable belt and coupling guards provide safeguards against injury. and the MTU Series 4000 inboard-located exhaust manifolds protect from accidental contact. In terms of serviceability, the EDP offers easy access to maintenance items such as filters, belts and batteries. Oil and fuel connections are facilitated by protected quick-connect fittings located conveniently at the front of the skid. Heavy-duty air filters, duplex fuel filters and a lube oil centrifuge spinner are standard for extended maintenance intervals. In addition, the coupling element can be exchanged without having to move the generator, thus preserving its original alignment and eliminating the lengthy generator alignment process typically required during coupling service.
In the design of the EDP skid, MTU used Finite Element Analyses extensively to ensure that the skid frame could endure the oil field's tough environment. The frame is made of half inch thick steel with cut plate fabrication to maximize material placement for optimum strength. It also includes base front and rear tow bars and kick plates for easy maneuvering in the field. The plate construction allows for special features such as battery compartments with battery hold-down brackets, internal cable and piping routing, and cutouts for easy access to mounting bolts, valves and inspection locations.
The EDP's control panel features a Murphy full-color display, analog gauges for oil pressure and temperature and coolant temperature, tachometer with hour meter, start / stop and emergency push buttons, a three-position selector switch including a lockout switch for maintenance, and IP65 protection. Output from generator sensors is integrated into the display panel to monitor bearing and winding temperatures. In addition, MTU offers the option for remote diagnostics. The integrated GPS-based system allows remote monitoring and diagnostics of all engine data and can even be used by service technicians to locate the drilling rig, no matter how remote its location.
One important feature of the EDP is that it is a completely factory-built package, making MTU the single source for all components of the system. It is factory certified and every component is covered under MTU warranty. In addition, every component of the package is listed in MTU's parts system, so it can be supported by any of MTU's service locations around the globe.
The MTU Electric Drilling Package is available starting March 2010, with start of delivery in June 2010. To locate an MTU distributor near you, please visit http://www.mtu-online.com.
About MTU
MTU Detroit Diesel, Inc. is the North American regional headquarters of MTU Friedrichshafen GmbH, one of the world's most important providers of diesel engines and drive and propulsion systems for ships, heavy-duty land and rail vehicles, and distributed energy. It offers a complete line of power solutions from 30 to 12,200 bhp (20 to 9,100 kW) for applications in the marine, rail, power generation, oil and gas, agriculture, mining, construction and industrial, and defense markets. MTU Detroit Diesel, Inc. is the sales and after-sales organization of the Tognum Group in North America. http://www.mtu-online.com
About Tognum
With its two business units, Engines and Onsite Energy & Components, the Tognum Group is one of the world's leading suppliers of engines, propulsion systems and distributed energy systems. These products are based on diesel engines with up to 9,100 kilowatts (kW) power output, gas engines up to 2,150 kW, fuel cells up to 345 kW and gas turbines up to 45,000 kW.
The product portfolio of the Engines business unit comprises MTU engines and propulsion systems for ships, for heavy land, rail and defense vehicles and for the oil and gas industry. The portfolio of the Onsite Energy & Components business unit includes distributed energy systems of the brand MTU Onsite Energy and fuel-injection systems from L'Orange. The energy systems comprise diesel engines for emergency standby power, prime power and continuous power, as well as cogeneration power plants based on gas engines, fuel cells and gas turbines that generate both power and heat.
In 2008, Tognum generated revenue of more than €3.1 billion and employs more than 8,900 people. Tognum has a global distribution and service structure with 24 fully consolidated subsidiaries, more than 140 sales partners and over 500 authorized dealerships at approximately 1,200 locations. The shares of Tognum AG (ISIN: DE000A0N4P43) have been stock-exchange listed since 2007 and are included in the MDAX.
###