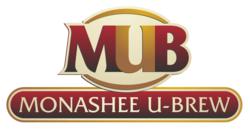 People can 'give' to Vernon Search and Rescue without even reaching in their pocket thanks to what Monashee U-Brew is doing. Now they can also donate directly and stretch the value of their contribution.
Vernon, BC (Vocus/PRWEB) February 21, 2011
On February 1st, a small business in Lumby started a social media fundraiser that has gone locally viral. The goal was simple. Find a way to give back to the community by building up the company's online network.
In January, Monashee U-Brew made a quiet announcement that it was looking for a local charity to support in an upcoming campaign. Applicants and suggestions were put in a hat and the lucky winners were Vernon's Search and Rescue] (SAR).
The idea is simple but effective. For every new facebook friend on MUB's Facebook Page or retweet about the fundraiser from MUB's Twitter account, they are donating .50 cents to SAR. The good news is that it's working. The money is starting to pile up and the story is garnering attention as MUB's social media reach doubles and beyond.
On the 3rd, the Vernon Morning Star carried the story under the headline "Tweets and likes boost search and rescue group". On the 18th, the Lumby Valley Times included a full article on the whirlwind MUB is creating in the small town with this and several other initiatives bringing life to not only its business but select artisans, clubs and even the town's main summer attraction, Lumby Days.
"People can 'give' to Vernon SAR without even reaching in their pocket thanks to what Monashee U-Brew is doing", says SAR volunteer Stephanie Ross. "It's brilliant and we very much appreciate the support. Plus when the campaign is over we'll have a larger social media network we can reach to let them know what we are doing and other ways they can contribute."
The even better news is that at the halfway point in its February campaign dubbed "MUB for MOOLAH", the owners have announced a new fundraising twist. For the remainder of the month, they will match the first $20 of every online donation made to Vernon SAR. MUB challenges everyone to make a donation through the SAR website and note it's being made for the MUB Campaign.
"When Vernon's SAR was pulled from the hat, we didn't have the slightest hesitation supporting a Vernon-based charity," says MUB co-owner, Laree Goddu-Finnsson. "SAR supports searches all through the North Okanagan and into the Lumby-Cherryville area and we're lucky to have them."
"Plus", says MUB's brewmaster June Finnsson with a smile, "we're the only U-Brew anywhere in the North Okanagan where you can get put your beer, cider, or coolers into cans so maybe we convince some people from Vernon it's worth a short trip to Lumby!"
# # #