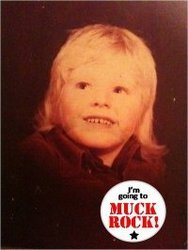 (PRWeb UK) May 6, 2010
A heavenly host of London's finest bands, DJ's, performers and poets are coming together in support of the fund raising efforts for Shoreditch club promoting legend Chris McMuck's Multiple Sclerosis treatment and an electric wheelchair to keep the great man mobile and whizzing around the East End.
Running from 2pm - Midnight, there'll be an awesome line-up of live acts, a fabulous selection of Balearic beats and international food on the Ibiza terrace, kids and walkabout entertainment, stunning visuals by The Dex Addicts and a huge amount of love in the room for Mr McMuck.
The Good Ship Lollipop (inside)
La Roux (full Live set)
Jerry Dammers (ex Specials – DJ set)
Mixmaster Morris
Celine & Nite Wreckage (Live - feat Dave Ball ex Soft Cell)
North of Ping Pong (Live)
Whitey
Rev Mylo Speedwagon
Jasmine Rodgers (Live with her band)
Duke Hancock
Ant the Rant
Chris Lynam
Cat Catalyst
Gary Fairfull (Gary's Place)
Jack Blackburn
Mick Wilson
DJ Pej
Ibiza Out The Back (covered outside terrace)
George Aretakis
Dom Servini
Disque O Stu
Lewis Floyd Henry (live)
Justin Liquid Anderson (live)
Erika T
Sachi
Chris Read
Simon Crabb
MC: Don Eales (Cutural Virus)
Advanced tickets are priced at £10, with all proceeds going to the Muck Rock! fund, available at http://muckrock.co.uk/. Tickets on the door cost £15. Early buying recommended, as there is a limited capacity at the venue.
As well as the huge array of entertainment, attendees will be in with a chance to win one of over 50 incredible prizes in the Muck Rock! Raffle. More information at http://muckrock.co.uk/raffle/
JOIN THE MUCK ROCK! GROUP AT http://www.facebook.com/group.php?gid=346025108649&ref=ts
###