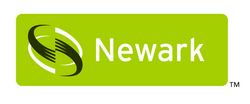 Our sales team is available to work on site to bring Mueller's innovation to manufacturers' production lines.
Chicago (Vocus) January 8, 2009
Committed to bringing engineers the newest technologies first, leading multi-channel electronics distributor Newark part of the global Premier Farnell Group, announces that it is exclusively marketing the new Mueller solder station, which is said to increase productivity in manufacturing production lines by up to 300%.
Conventional soldering processes require parts to be placed in fixtures, soldered and then removed from the fixtures. Using the Mueller system, an operator needs only to lift parts to a heated solder tip.
The solder can then be advanced with an electronically-controlled foot pedal. This frees the operator's hands, and eliminates the need to fixture most applications. Controls can be adjusted to regulate the length and speed at which the solder moves.
Other advantages of the system include improved process control and safety. A consistent solder joint can be achieved each time, because solder makes direct contact with the tip in a precise position, for a controlled time interval. The unit can be attached to a ventilation system and its built-in exhaust fan pulls hazardous fumes released by the solder away from the user.
"The Mueller Solder Station is a new paradigm of process technology, and its benefits can best be demonstrated in person," commented Scott Emerson, President, Mueller.
"We chose to work exclusively with Newark because of their multi-channel sales model, which includes a dedicated sales force who can demo our product to customers. Other distributors rely on Internet and catalog marketing alone."
"We are committed to providing our customers with the newest technologies to help them achieve efficiencies," said Paul Buckley, Senior VP, Sales and Supplier Management, Newark.
"Our sales team is available to work on site to bring Mueller's innovation to manufacturers' production lines."
A video and product details on the device, available for same-day shipping, can be viewed at http://www.newark.com/mueller-electric To arrange for a demonstration, call 1.800.463.9275.
About Newark
Newark, part of the global Premier Farnell Group, and a leading multi-channel, high-service electronics distributor supporting millions of engineers and purchasing professionals across the Americas, is known for offering the broadest selection of components and test equipment from 440+ top manufacturers for design engineer and maintenance professionals. With multiple sales channels, customers do business with Newark through contact centers, local branch network, field sales force and a world-class website at http://www.newark.com.
About Mueller Electric
Mueller Electric was founded in 1908 by Ralph S. Mueller, the inventor of the alligator clip. Since then, the Cleveland-based, privately-owned company has held numerous patents on early alligator and electrical test clip designs.
The company today markets its three core product lines: board to board connectors, electric test clips and test leads/accessories.
For more information on Mueller Electric, please visit http://www.muellerelectric.com
Media contact:
Janice Fleisher
773.907.5941
###