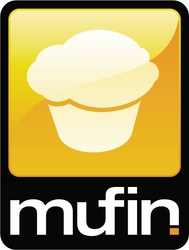 Lanham, MD (Vocus) July 6, 2010
mufin announces the release of mufin player 1.5 – the world's first music player with sound-based music management – now in additional international languages. In addition to the already available languages like English, German, Dutch, Italian, French and Spanish, mufin player 1.5 is now available in traditional/simplified Chinese, Czech, Danish, Finnish, Greek, Korean, Norwegian, Polish, Russian, Swedish, Turkish, and Portugese.
This allows users to sort local music collection according to sound in many additional languages using mufin player 1.5. The new "mufin drive" function – functions as an online hard disk integrated in mufin player – gives the user an option to store up to 200 of their favorite local songs for free in mufin online storage and listen to them with an Internet-enabled device in top sound quality from anywhere in the world.
mufin player 1.5 may be downloaded for free and is available in 20 languages from http://www.mufin.com. The pro-version of the new mufin player is available in the Online Shop for download starting today.
In addition to the new languages, the mufin player 1.5 has other new improvements. The web-based player has been simplified and optimized for lower screen resolutions, quicker buffering and smoother audio streaming. Additionally, search has been improved and video display has been made more clear.
New options allow users to comment on playlists and search for playlists by other users based on sound properties. Additionally- artists, playlists and even albums may be tagged with keywords.
About mufin:
mufin's music recommendation and recognition technologies are based on sound analysis that enables the user to discover new music that corresponds to their musical tastes. Using the technology of mufin, companies can offer their clients the opportunity to find new music and to experience their own digital music collections in a new way using automatic playlist generation, metadata self-repair and visual music navigation. mufin's music recommendation and recognition technologies may be used anyplace that music is heard: on PC, on the web or on mobile phones. mufin GmbH is a full subsidiary of MAGIX AG in Berlin.
All product names in this document are registered trademarks of respective owners and serve only to identify products.
###