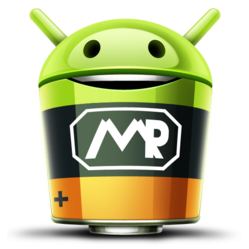 Aimed to provide the best using experience, Mugen Power extended battery for Motorola Photon increases battery life to 218%.
Hong Kong (PRWEB) October 15, 2011
Mugen Power(http://www.mugen-power-batteries.com), leading brand of high performance batteries for portable electronic devices, today releases a new extended battery for Sprint Motorola Photon 4G. HLI-MB855XL has 3600mAh capacity (original battery offers only 1650mAh).
HLI-MB855XL for Sprint Motorola Photon 4G is designed to provide longer battery life with higher quality for power-hungry consumers. It offers more than double capacity, which extends as twice as much of its battery life. Besides delivering longer battery life, HLI-MB855XL is also exceptionally reliable. Mugen Power is known to have lowest return rate in the industry. All of Mugen Power products have undergone vigorous QA procedures and have CE and RoHS approval.
"Compared to other smart phones, Motorola Photon has already done a good job on battery life. However, a 4.3 inch HD display with a dual-mode GSM/CDMA chipset and 4G is not exactly a power saving type of phone. With heavy users such as businessmen, who may have several emails accounts, always on the road between conferences and meetings; or tyoung active users who play games or watching videos all the time, the battery can be drain within half day. While they are not at home nor their offices, what can they do? This is the common concern of smartphone users. And with our extended batteries, they do not have to worry about this any more. The extended battery can easily provide you one day heavy usage with joyful user experience. To provide the best experience for customers, we worked very hard on this model. This battery allows customers to stay connected enjoying the fun of their smartphones without recharges" says Alice Yang, marketing manager at eTrade Asia Ltd.
Pricing and Availability
Motorola Photon extended battery HLI-MB855XL is now available for $98.95 from Mugen Power Batteries with Free Shipping worldwide at http://www.mugen-power-batteries.com/mugen-power-3600mah-extended-battery-for-sprint-motorola-photon-4g-with-battery-door.html
Find Mugen Power Batteries on Facebook: http://www.facebook.com/MugenPowerBatteries
Follow Mugen Power Batteries on Twitter: http://twitter.com/MugenBatteries
About Mugen Power Batteries
Mugen Power is the worldwide leading brand of high performance batteries for portable electronic devices. Mugen Power means Performance and Quality and delivers a full spectrum of high quality products for PDAs, smartphones, digital cameras, camcorders, MP3 players, portable DVD players, notebooks, UMPCs and Personal Media Devices.
Mugen Power batteries have better performance (higher capacity) and reliability (longevity & safety) than other brands. The superior performance improves run time, often doubling that provided by the original brand replacement. The superior quality results in longer battery life and better protection of the powered device.
All Mugen Power batteries also undergo vigorous QA procedure, resulting in Mugen Power achieving the lowest return rate in the market. All Mugen Power batteries are CE and RoHS Certified.
NOTE FOR EDITORS: Mugen Power 3600mAh Extended Battery for Motorola Photon 4G is available on request to editors of computer magazines and bloggers who will to write a review of the battery.
###