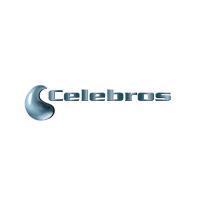 Santa Barbara, CA (PRWEB) March 11, 2008
Celebros, a long time provider of global eCommerce solutions, is swiftly becoming the enterprise of choice to dozens of new and established Internet retailers offering multi-lingual shops.
One of the UK's premiere online shops, Peterhahn.com, offers worldwide customers access to its catalogue in over a half-dozen languages and is a valued Celebros customer. Other multi-lingual Celebros clients include international safety equipment distributor Seton.com (in German, French, Portuguese, Italian, Spanish, and Chinese) and popular online supermarket LeShop.com (in German, French, and Italian).
As online merchandising and site search becoming increasingly important, effective, automated tools are required to capture potential customers in the global marketplace. Celebros' QwiserTM Salesperson, along with additional revenue generating products, has been designed to improve your customers' online shopping experience while increasing sales revenues. These innovative products are based on intelligent, concept-based search technologies powered by real-time analytics data and natural language processing (NLP) algorithms.
"Celebros recognizes the growing online population is looking for a shopping experience in their native language,' notes CEO Ofer Alt. 'And that's why we're working with clients across the globe, in order to bring their customers the best possible shopping experience. Our unique platform is available in a variety of languages and our professional Knowledge Engineers include native speakers to deal directly with clients in the language they require."
Celebros is headquartered in California with R&D in Israel and sales offices in London, Munich and Paris. The company handles online merchandising and sales for more than 300 online shops across a variety of domains including some of the world's largest online retailers.
About Celebros
Founded in 2000, Celebros is an international leader in the development of intelligent, concept-based search and navigation solutions for online merchandising operations. The QwiserTM Salesperson platform uses the most advanced natural linguistic processing abilities to pinpoint what shoppers are looking for in real-time, enabling retailers to respond in an unparalleled way, increasing sales and enriching their customers' shopping experience.
Copyright © 2008 Celebros Inc.; all rights reserved.
For more information contact:
Melody King, US VP Sales
Ph: (800) 428-0496
Fax: (505) 212-0610
melody @ celebros.com
Michael Shear, VP Sales Europe
Ph: (0870)366-5274
Mobile: (972) 54-219-6286
mshear @ celebros.com
###