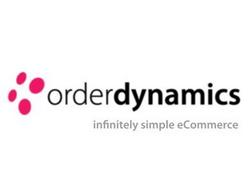 As Aleva continues growth through a multi-site strategy, the need for a unified eCommerce platform has become crucial
(PRWEB) February 4, 2010
AlevaHealth.com is a division of American Medical Services which was founded in 1957 by Joseph L. Gaskins. Over the last 10 years, AlevaHealth.com has seen significant growth by selling its healthcare products on seven different websites all powered with different technology from X-Cart, StoneEdge, Yahoo!, and Amazon. Each site caters to a specific sub-segment but supports Aleva's mission of "a fresh idea on health". Accordingly, each site is uniquely branded and provides a different user experience, product set, and promotions. With over 17,000 SKUs and servicing up to 350 customers daily, Aleva has established a dominate market position for leading brands such as " Jobst, Sigvaris, Mediven, Juzo, Activa, Therafirm and Futuro". As Aleva continues growth through a multi-site strategy, the need for a unified eCommerce platform has become crucial.
"We have seen significant growth across our websites, requiring a holistic eCommerce platform strategy that gives us a solid operating foundation and leading frontend enablement features to fuel growth." Derek Gaskins, President of American Medical Services. "The OrderDynamics eCommerce SaaS solution provides us a single backend to manage each website independently and allows us to create completely custom experiences for each brand" continues Gaskins. AlevaHealth.com currently runs each website on different frontend platforms causing significant overhead for back office tasks. OrderDynamics will first migrate the website: HealthyLegs.com to their platform from Amazon including all product, order, and customer data, external feeds, and design. OrderDynamics will ease migration resources for Aleva by performing data migrations, site implementation, and project management. HealthyLegs.com will also benefit from a superior Order Management System (OMS), which is built-in to the OrderDynamics platform and easily integrates multi-channel activities such as phone orders, shopping sites, ERP, Amazon, and eBay.
HealthyLegs.com will re-launch on the OrderDynamics platform in Q1 2010. "Aleva's business plan sees increased websites and microsites to further entrench them into markets that need their services," says Michael Turcsanyi, VP of Sales at OrderDynamics. "OrderDynamics will help Derek and the team realize their vision for years to come by delivering the latest frontend technology and keeping back office tasks efficient."
About AlevaHealth.com:
AlevaHealth.com, a division of American Medical Services, is a leading retailer of healthcare products. Operating its Pontiac Michigan location since 1957, AlevaHealth.com has since expanded online through its 7 eCommerce websites carrying leading brands such as Jobst, Sigvaris, Mediven, Juzo, Activa, Therafirm and Futuro. AlevaHealth.com lists over 17,000 SKUs on their sites and stocks nearly $2.5 million in inventory, enabling 99% of orders to be shipped same or next business day.
About OrderDynamics Corporation:
OrderDynamics Corporation is a privately owned eCommerce platform service provider for high-growth B2B and B2C businesses. The success of OrderDynamics is highly attributed to its Software-as-a-Service (SaaS) eCommerce model and Dynamic Merchandising concepts which provide superior control and help drive revenue. The OrderDynamics solution caters to multi-channel retail, manufacturing, business-to-business, and complex online retail. OrderDynamics officially launched its On-Demand eCommerce Solution in 2006 after 2 years of research and development.
###