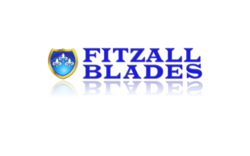 We really like what Construction Junction is doing, and we wanted to be a part of it.
Pittsburgh, PA (PRWEB) January 15, 2013
In the current economic climate, it is easy for business owners to focus solely on their own financial survival. While this approach is certainly understandable, it is encouraging to see businesses that are maintaining a balance of global growth, community support, and ecological awareness. For instance, much attention has recently gone to a Pittsburgh-based tool company that has emerged as a local and global leader in its industry. FitzallBlades.com provides an enormous variety of inexpensive replacement oscillating tool blades that are compatible with the top multi tool manufacturers. Oscillating multi tools are power tools that can serve a wide range of functions, depending upon the multi tool blades that are fitted to them (sawing, trimming, sculpting, scraping, grinding, sanding). These tools have become very popular among construction, renovation, demolition, and recycling businesses and charities due to their versatility and portability. Fitzall has become a favorite multi tool blade source for builders, renovators, contractors, and craftsmen all over the world, but this unique company has also begun to make an impact on the Green movement.
Recently, Fitzall Blades added an ecological focus to its business plan, donating a large number of its most popular multi tool blades to Construction Junction. Construction Junction has revolutionized the recycling concept by reclaiming used building materials and offering them to the public for very reasonable prices. Materials that would be extremely costly if purchased new (lumber, doors, fixtures, plumbing equipment, cement blocks, and all manner of hardware) can be found at Construction Junction at tremendous savings. However, many of these materials must first be removed from demolition and renovation sites. This means that equipment like oscillating multi tools are always needed. That is where Fitzall Blades has made its contribution.
A representative from FitzallBlades.com remarked, "We really like what Construction Junction is doing, and we wanted to be a part of it. They are implementing a recycling plan on a grand scale, and I really hope that the concept catches on. It is a spectacular way to preserve resources, go green, and also to save the community money on the materials they need. That's why we were delighted to donate our most useful blades to help Construction Junction reclaim useable materials. Multi tool blades are incredibly useful but they don't last forever. We're hoping that the replacement blades we are providing will help Construction Junction to keep growing and thriving for the benefit of everyone involved."
About FitzallBlades.com
Fitzall Blades provides high quality replacement multi tool blades for a large variety of oscillating multi tools. They are dedicated to helping small businesses and community recycling programs to save money and benefit from high quality oscillating equipment. For more information, please contact FitzallBlades.com.