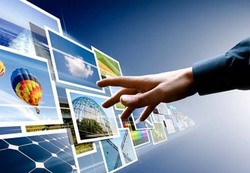 This white paper is a fantastic resource for readers who are looking to increase their understanding about multi-touch systems
Austin, TX (Vocus) November 16, 2010
Multi-touch technology has experienced explosive growth and popularity in the past few years due to the evolution of the Apple® iPhone and the release of Windows® 7. Shedding light on the multi-touch phenomena, touch screen manufacturer, Touch International, has released its latest white paper, "Putting the 'Touch' in Multi-Touch: an in-depth look at the future of interactivity."
A comprehensive look at multi-touch technology for readers from all backgrounds, this white paper provides a high level overview of multi-touch systems as well as an in-depth analysis of how the touch technologies work and what to expect in the future.
"This white paper is a fantastic resource for readers who are looking to increase their understanding about multi-touch systems," explains Michael Woolstrum, Touch International Chief Executive Officer. "Whether you are involved in the tech industry or just reading for fun, this report will succinctly walk you through the key elements of multi-touch technology."
Topics covered include:

The History of Multi-touch
How Multi-Touch Works
Multi-Touch Sensing Technologies
The Software Interface
Multi-Dimensional Multi-Touch
The Future of Multi-Touch
To download this free whitepaper, visit http://www.touchinternational.com/literature/multi-touch-whitepaper.html.
About Touch International
Global touch screen manufacturer, Touch International, was founded in 2002 by Michael Woolstrum and long-time veteran, Gary L. Barrett. Headquartered in Austin, Texas, Touch International is a world leader in touch screen and EMI filter technology. The company, with its partner DMC, Co. Ltd. in Osaka, Japan, operates seven manufacturing facilities worldwide with 1,200 employees. Touch International's China factories manufacture Apple iPhone-type projected capacitive touch screens, resistive sensors and glass filter products used in touch screens, EMI, anti-reflective or anti-vandal filters.
###