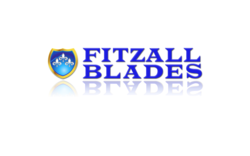 Blades of this quality, if you can find them, are usually extremely expensive. We managed to provide these for a fraction of the retail cost of name-brand blades, which means that businesses can save huge amounts of money by using them
Pittsburgh, PA (PRWEB) May 16, 2013
Humans are often called the "tool making animals." This title seems appropriate considering the thousands of tools that have been created over the eons. In the modern age, technology has led to tools that would have been unimaginable even a mere century ago. One of the most versatile tools to hit the market in the last few decades is the oscillating multi tool. This electrical tool moves its interchangeable blades back and forth at incredible speeds, offering highly controlled power for a wide range of tasks, depending upon the blade fitted into it at the time. A vast array of disposable blades are available for these tools, which can be found in different models and manufactured by some of the most trusted tool companies in the world – Fein, Bosch, Craftsman, Dremel, etc. With one multi tool, a user can cut any type of wood with surgical precision, scrape up dried paint or concrete, trim carpet, customize tile or roofing materials, grind steel, shape sheet metal or plastic, and execute dozens of other useful tasks. It all depends on the blade. Due to their versatility and portability, they have become the favorite tool of craftspeople around the world.
Now, Fitzallblades.com announces the availability of one of the most revolutionary oscillating multi tool blades on the market – the Titanium Coated Bi-Metal blade. This blade allows users of an oscillating tool to accomplish tasks that would have been impossible a short time ago. For instance, it slices through tough nails and screws almost effortlessly. The blade is made with a special bi-metal mixture and then coated with Titanium to chemically lubricate the blade and protect the blade's teeth. This combination of elements enables it to efficiently cut through hard metals with ease, allowing users to accomplish a variety of tasks that would be extremely difficult without this new technology.
A representative from FitzallBlades.com explained, "There are so many uses for this Titanium Coated Bi-Metal Blade that it's hard to list them all. It's one of the toughest, deepest cutting blades you can find anywhere, and it has almost endless applications for construction, renovations, plumbing, recycling, demolition, carpentry… you name it. If you have to work your way through really tough materials like nails and screws, this blade is probably your best bet. Blades of this quality, if you can find them, are usually extremely expensive. We managed to provide these for a fraction of the retail cost of name-brand blades, which means that businesses can save huge amounts of money by using them." Due to the durability, precision, cutting power, and affordability of this new oscillating blade, it has already started to gain popularity among construction businesses across the United States and Australia. This technology represents one more important step in the journey of the "tool making animal."
About FitzallBlades.com
FitzallBlades.com provides high quality off-brand replacement blades for oscillating multi tools from all major manufacturers. They have earned an international reputation for offering very high quality blades at a fraction of the retail price. For more information, please visit FitzallBlades.com.