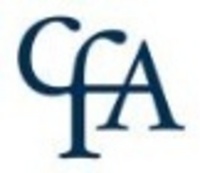 Several factors suggest that impediments to home ownership, such as the tightening of mortgage requirements, rising costs of home ownership and the fluctuations of adjustable rate mortgages, will result in the strength of multifamily assets
RYE, N.Y. (PRWEB) February 25, 2008
"Several factors suggest that impediments to home ownership, such as the tightening of mortgage requirements, rising costs of home ownership and the fluctuations of adjustable rate mortgages, will result in the strength of multifamily assets," said John Clancy, Managing Partner of CFA. "Essentially, the increasing barrier to home ownership will continue to directly impact the rental sector in a positive manner."
CFA Capital Partners believes that despite the erosion of confidence in some sectors, there are substantial opportunities available for lenders willing to take a proactive stance during turbulent times. While many private lenders prefer to keep their money on the sidelines, CFA is aggressively looking to fund quality multifamily projects in an effort to take advantage of perceived growth in this sector. CFA's current pipeline of multifamily and student housing assets is over $96m, and several of the closings set for March have 85% plus leverage, unprecedented numbers under current market conditions. CFA's bridge program pricing ranges from 400 to 900 over LIBOR, and CFA's structure includes both recourse and non-recourse loans.
As a company that has proven itself with a multitude of successful deals, CFA has built a strong reputation for managing complex financial transactions, acquisitions, and recapitalizations with its innovative bridge, permanent and mezzanine programs. CFA has successfully funded projects such as multifamily developments, hotels, office buildings, medical facilities, and retail space.