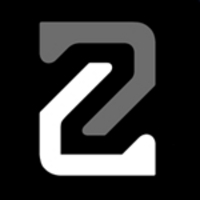 Any developer looking to build great multiplayer titles now has a fast, cost effective, reliable solution.
Austin, TX (PRWEB) September 16, 2009
At the GDC (Game Developer's Conference) Austin, Z2Live, today announced the release of the industry's first true multiplayer game platform, initially targeted for Apple's iPhone and iPod touch. The company's initial version of its software development kit (SDK) is immediately available for game developer preview and free use by going to http://www.Z2Live.com. "Real time, synchronous, multiplayer gaming is leaving the building, or at least the sofa," said David Bluhm, president and CEO of Z2Live. "Like email, TV, music and even social networks, we've cut yet another wire. You can now challenge and play with anyone, anytime and anywhere."
The Z2Live multiplayer platform offers mobile game developers a highly reliable multiplayer iPhone game platform to quickly get into the fast-growing iPhone and iPod touch market - and without the expense of maintaining their own dedicated servers, which is a huge benefit for small- and medium-sized developers and publishers. "With Xbox Live we brought the fun of network multiplayer gaming to the console for the first time and now I think we're going to see similar growth with the iPhone and other mobile platforms," remarked Ed Fries, former Vice President of Microsoft Game Studios, "Any developer looking to build great multiplayer titles now has a fast, cost effective, reliable solution."
The company also offers a full set of services to implement subscription-based multiplayer and social game experiences for a wide variety of games, including: turn-based casual games, racing games, role-playing games, and even the most sophisticated first-person shooter games. Z2Live offers game developers its SDK free of charge, promotes broader and deeper game play through a rich set of community features and generates multiplayer subscription revenues.
To preview Z2Live's online SDK, please go to http://www.Z2Live.com or call 1+206. 674. 3000 for more information.
About Z2Live
Z2Live is bringing multiplayer gaming to mobile and leverages the new capabilities of devices, the seamless flow between mobile and Web communities and the advent of consumer-focused marketplaces. The company was founded in Seattle, Washington by Damon Danieli, a 14-year Microsoft veteran and former Lead Program Manager and core feature designer of the original Xbox Live, David Bluhm, a long time veteran of mobile content and entertainment and Madrona Venture Group, a Seattle-based venture capital firm.
Z2Live, Inc.
1000 Second Avenue, Suite 3700
Seattle, WA 98104
Twitter: @Z2Live
206 674 3000 [MAIN]
206 674 8703 [FAX]
Z2Live is a trademark of Zero 260 Inc. Apple, iPhone and iPod touch are trademarks of Apple. Other company and product names may be trademarks of their respective owners.
###