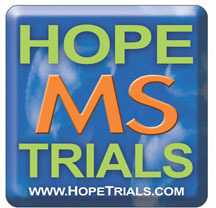 My Cause. My Cure. My Commitment…to a world free of MS.
Madison, WI (Vocus) June 18, 2010
Quincy Bioscience is pleased to be a sponsor of the annual MS Luncheons held in Milwaukee and Madison and to be a corporate contributor to the MS Scholarship Program. The MS Luncheon is an annual fundraising event which showcases how donor support moves research forward and meets urgent needs in Wisconsin.
Quincy Bioscience has recently launched the MS HOPE Trial investigating how its patented calcium-binding technology may help improve the quality of life for those with MS at MS HOPE Trials.
The theme of the luncheon fundraisers is "My Cause. My Cure. My Commitment…to a world free of MS." Funds raised through the luncheon support ground-breaking research into the cause, care and cure of MS, and services designed to address the challenges of living with MS.
The MS Scholarship Program was created to assist in making college dreams a reality for people with MS or their children, who are pursuing a post-secondary education and have demonstrated leadership, academic excellence and financial need.
"Living with MS can be incredibly challenging. The MS Luncheons create awareness and help support those diagnosed with MS as well as their families. Quincy Bioscience is working diligently to improve the outcomes of those with Multiple Sclerosis," explains Mark Underwood, President of Quincy Bioscience.
About Quincy Bioscience
Quincy Bioscience is a biotechnology company based in Madison, Wisconsin. Quincy Bioscience is focused on the discovery, development and commercialization of novel compounds to fight the aging process. The company's products focus on restoring calcium balance related to neurodegenerative disorders and other destructive age-related mechanisms.
###