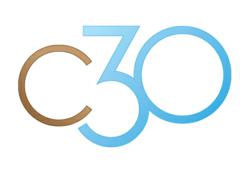 Multipure is celebrating thirty years of our exceptional business opportunity and thirty years of productive and enriching relationships forged in mutual success.
Las Vegas, Nevada (PRWEB) October 04, 2012
At Multipure's Celebrate 30 (C30) convention that begins on November 2, 2012, Multipure President Zachary Rice will deliver his first Presidential State of the Industry Address on the water treatment industry, offering his thoughts and insights to a gathering of friends, colleagues, and affiliated entrepreneurs.
Raised within the family water treatment business, Zachary Rice ascended to his position as President of Multipure International on March 1, 2012, continuing the work started by the company's founders – his father, Alvin Rice, and uncle, H. Allen Rice. At C30, Zachary will be the keynote speaker as Multipure celebrates thirty years of its extraordinary network marketing program. As Multipure's second-generation leader, he brings fresh new perspective and insight on the direction and future of the company as well as the water treatment industry as a whole. Zachary Rice understands the importance of celebrating the company's past while looking toward the future, stating, "Multipure is celebrating thirty years of our exceptional business opportunity and thirty years of productive and enriching relationships forged in mutual success. It is my honor to deliver the keynote address at C30, and my privilege to lead this company toward continued growth and development, building upon the foundation created by my father and uncle."
In addition to Zachary Rice's State of the Industry Address, C30 will feature a motivational speech on the American Dream by Multipure Chief Operating Officer, Alvin Rice, a nostalgic speech on Multipure's history by Chief Executive Officer, H. Allen Rice, and an inspirational speech on the progress of Multipure's Pure Foundation by Executive Vice President, Jennifer Rice. Other speakers include several distinguished Multipure Independent Distributors such as Tony Valentin, Deanna DeLong, and Dustin Long.
Following the State of the Industry Address and a lineup of inspirational and motivational speakers, Saturday and Sunday at C30 feature Multipure University, an array of business, technical, and marketing classes presented by executives, employees, and Multipure Distributors; classes cover topics such as "How to Turn Objections Into Multipure Sales," "Learning How to Write for Multipure Business Success," and "Engaging Yourself with the Product." Sunday also features an awards presentation and recognition for the most productive, dynamic, and inspiring Distributors of the past year.
Multipure's Celebrate 30 convention runs from Friday, November 2, 2012, through Sunday, November 4, 2012. Events and features include a special anniversary dinner, motivational speeches, recognition and awards, and Multipure University training classes. Celebrate 30 is $399/person for Basic Registration, or $499/person for Premier Registration, which includes hotel accommodations for Friday and Saturday. For additional information, contact Vice President of Network Marketing, Regina M. Noriega, at rnoriega(at)multipure(dot)com.
Founded in 1970, Multipure is an industry leader in the manufacture and distribution of drinking water systems and compressed solid carbon block filters. Headquartered in Las Vegas, Nevada, Multipure employs over 200 people, and is committed to being an eco-friendly company that provides the people of the world with the best quality drinking water at an affordable price. Multipure is a member of the Water Quality Association, the Las Vegas Chamber of Commerce, and the Better Business Bureau.