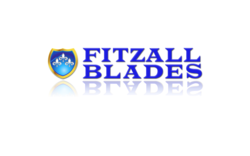 Fitzall owner has stayed true to business design and offered high-quality goods at wholesale prices.
Pittsburgh, PA (PRWEB) April 17, 2013
Recently Fitzall Blades has been awarded the 'Top Rated Seller' award from eBay. This award represents the superior standards of service and product care that Fitzall Blades has exuded over the duration of their sales made available through eBay.
The Top Rated Seller award is not an award that sellers are able to purchase or buy into. A company must continually exemplify an outstanding customer service feedback log. Along with that, sellers are required to maintain a standard of service that offers tracking information and one day shipping on at least 90% of products.
The Top Rated Seller award is an earned badge that easily signifies to all consumers that they can expect high-quality service. Another criterion to maintaining the award, which Fitzall Blades meets, is to offer at least a 14-day, money back return policy.
The award system is not something that eBay takes lightly. Sellers are frequently monitored to make sure they meet all the requirements to maintain the awarded status. As a recipient, Fitzall Blades proudly exhibits continual adherence to the awards stipulations.
Fitzall Blades success was first begun on eBay where the owner began his career trajectory after facing unemployment within the construction industry. Had he not been laid off and in the position of having to 'think outside of the box' it's hard to tell if he would have ever have even created Fitzall Blades.
Fitzall Blades is an excellent example of a company that has been built to help supply the demands that craftsman and the like face. Instead of going out into the marketplace and trying to completely reinvent the wheel, Fitzall owner has stayed true to business design and offered high-quality goods at wholesale prices. The result is a company that has grown despite economic climate. A true lesson, that when faced with a road block such as unemployment one must stay strong and forge forward as the owner of Fitzall Blades has done.
The continued commitment to quality service has now been formerly acknowledged and provides new customers with the assurance that Fitzall Blades is a reliable and trusted source for high-quality products, shipping, and customer service.
About Fitzall Blades
At Fitzall Blades you can find wholesale prices on a large variety of Replacement Multi Tool Blades. Designed for universal replacement of oscillating multi tools, the high-quality replacement parts can be found through the company's website as well as on EBay. Awarded by EBay for their high customer satisfaction, Fitzall Blades is continually gaining more recognition for their dedication to quality and excellent business standards.