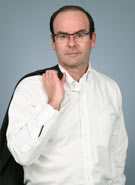 Sunbelt was hired to manage and navigate the acquisition process, which was done confidentially and in a very short time frame
Minneapolis, MN (PRWEB) March 08, 2013
Dan Mulvaney represented Dero Bike Rack Company in its September 25, 2012, sale to PlayCore Holdings of Chattanooga, Tennessee. Mulvaney is a sell-side M & A Advisor at Sunbelt Midwest in Minneapolis.
"Dero is the industry's leading manufacturer of commercial bicycle parking systems and sells primarily to the rapidly growing domestic market," said Mulvaney.
Dero made Fortune magazine's 2012 list of the 100 fastest growing inner-city businesses, with a reported 5-year growth rate of 29%. The company also ranked sixth in Outside magazine's 2012 list of "Best Places to Work."
"Dero's owners built a company that dominates its market niche and, because of their strong business model and management team, created a lot of value. Sunbelt was hired to manage and navigate the acquisition process, which was done confidentially and in a very short time frame."
Mulvaney continued, "PlayCore appreciated Dero's market position and believed they could create financial synergies with their other outdoor recreational infrastructure-related businesses. The two companies' cultures meshed nicely, which only added to the perceived synergies and ease of negotiating the financial and legal transaction."
PlayCore reports Dero's daily operations, management, and manufacturing will continue in Minneapolis.
PlayCore is one of the nation's largest companies that designs and manufactures outdoor play and recreational products that promote exercise and healthy living.
About Sunbelt Midwest
Sunbelt Midwest is part of Sunbelt, the world's largest organization of M & A professionals. With five offices in Minneapolis, Chicago and Milwaukee, Sunbelt Midwest provides a strategic regional presence to Sunbelt's 200+ worldwide offices. Sunbelt's M & A Advisors provide sell-side merger and acquisition services for companies with revenue between $5 and $50 million. Since 1978 Sunbelt has helped companies with mergers, acquisitions, divestitures, private equity investment and valuations. Sunbelt provides local investment banking expertise with worldwide geographic coverage to its business owner clients.