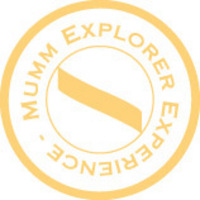 G.H. MUMM is launching an online photography competition
(PRWEB) June 3, 2010
Following the success of the previous MUMM EXPLORER EXPERIENCE, G.H. MUMM is launching today http://www.thegame-mumm.com; an online photography competition, giving a unique opportunity for consumers to be part of the next expedition in September this year.
Since 2008, G.H. MUMM has been organising a series of unexpected gastronomic dinner to celebrate the beauty of the world in the most beautiful place with South African explorer Mike Horn. The MUMM EXPLORER EXPERIENCE was born: an invitation to a once in the lifetime gastronomic experience orchestrated by a Michelin star Chef, as part of a true and authentic expedition alongside a real adventurer.
Previous MUMM EXPLORER EXPERIENCE took place in remarkable places; in July 2008, the first expedition took his VIP guest to Greenland on an iceberg drifting in the middle of Sermilik Fjord, featuring a gourmet meal orchestrated by two-star Michelin Chef Sylvestre Wahid. The second journey took place in Antarctica to the very same spot where Commander Charcot spent the winter in 1904, alongside three-star Michelin Gérard Boyer. And the third MUMM EXPLORER EXPERIENCE took place in the middle of the Great Barrier Reef where Mauro Colagreco Chef prepared a gastronomic lunch on a pristine sandbanck.
Where will the fourth MUMM EXPLORER EXPERIENCE be next? To get a chance to discover it and win a place to this unique expedition, G.H. MUMM is appealing consumer's creativity and photography skills. And you can join them too! To participate, simply log onto http://www.thegame-mumm.com. Take the best snapshot of what you think is the best set of a "stunning dinner to celebrate the world's beauty", and upload your picture on to the site. To increase your chances of winning, you can even ask your friends to vote for your picture.
The game is live until 4 July so there is no time to waste.
The 10 submitted pictures with the highest number of votes will be reviewed by a G.H. MUMM jury panel and Mike Horn. The lucky winners of the competition will be announced on 14 July together with the revealing of the MUMM Explorer Experience destination. The eight runners up will be delivered with a bottle of MUMM Cordon Rouge champagne.
So come and play!
http://www.thegame-mumm.com
###