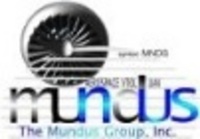 It provides the technology to help us build fewer physical prototypes, reducing design and production costs. We will limit errors and product design changes that may need to be done down the road. We will continue to invest in the right tools for the job
LOS ANGELES (PRWEB) January 15, 2008
Digital Prototyping gives manufacturers the ability to virtually explore a product that is completed before it is built. This allows them to create, validate, optimize, and manage designs from the conceptual design phase through the manufacturing process. By using a digital prototype, Roadable Aircraft can visualize and simulate real-world performance of the design with less reliance on costly physical prototypes.
The Autodesk Digital Prototyping Solution enables manufacturing workgroups to create a single digital model that can be used in every stage of production, bridging the gaps that usually exist between conceptual design, engineering, and manufacturing teams. Inventor has decreased design time on rework or work-in-progress for crucial projects, reduced errors by 50 percent on initial designs through better visualization and achieved "first-time-right" design during tight lead times.
"It provides the technology to help us build fewer physical prototypes, reducing design and production costs. We will limit errors and product design changes that may need to be done down the road. We will continue to invest in the right tools for the job," said Boehm.
About the Company
RAI plans to revolutionize VTOL /Flying Car "inner space" travel with its patented configuration for an experimental aircraft utilizing counter rotating propellers within a ducted fan that are unexposed and thereby allowing take offs and landings without the inherent danger found in the typical helicopter propellers of the current technology.
Mundus Group, Inc. is a growing diversified holding company comprised of subsidiaries within complimentary industry segments. From State of the Art, RC Remote Controlled Unmanned UAV Air Vehicles for aerial camera movie production, and environmental testing to advanced VTOL/Flying Car aerospace technology for civilian and military uses, Mundus Group, Inc. is developing broad product and service offerings to provide economic protection and growth opportunities for investors. At its core the Mundus Group is an aerospace Technologies Consortium providing patented UAV VTOL/Flying Car technology fusing Computer assisted auto flight and composite technologies.
As a Parent Holding company, Mundus Group functions from the perspective of a design-engineering firm. This is the nucleolus that directs what acquisitions are made and creates strategic alliances, develops proprietary technology and patents that bring the expertise and create the real value for the Mundus Group. The Company expects to retain the strong management teams in each business unit, capitalizing on their local knowledge of competitors and operating climate, along with their loyal customer relationships.