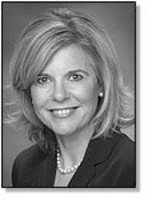 Scranton, PA (PRWEB) February 21, 2008
The National Board of Trial Advocacy has officially recognized Attorney Julia K. Munley as a Board Certified Civil Trial Advocate, placing her in an elite group of trial lawyers.
The National Board of Trial Advocacy (NBTA), a Boston based non-profit organization, is dedicated to bettering the quality of trial advocacy in the nation's courtrooms and assisting consumers of legal services in finding experienced, highly qualified trial lawyers.
Possessing the NBTA certificate means an attorney has been held to a higher standard of professional and personal conduct while maintaining an active trial practice.
In order to receive the certification as Trial Advocate, Ms. Munley underwent an exhaustive screening of her credentials including documentation of her experience, judicial and peer references, a rigorous examination of her trial skills and an evaluation by the NBTA Standards Committee. Ms. Munley demonstrated the special knowledge, skills and proficiency in civil trial litigation that are necessary to receive board certification.
Ms. Munley has successfully tried, argued and handled hundreds of cases with Munley, Munley & Cartwright, a leading law firm representing victims and consumers in personal injury litigation with offices throughout northeast Pennsylvania.
She is admitted to practice before the trial courts in Pennsylvania, the U.S. Middle District Court, the U.S. Court of Appeals for the Third Circuit and the U.S. Supreme Court. Ms. Munley is a member of numerous legal associations and maintains active commitments in several community-based organizations.
Ms. Munley represents victims and consumers in personal injury litigation against large corporations and insurance companies.
Ms. Munley is the daughter of The Honorable James M. Munley, United States District Court Judge for the Middle District of Pennsylvania and Dr. Kathleen P. Munley, a Professor of History at Marywood University. She resides in Clarks Summit, Pennsylvania, with her husband, Attorney Patrick M. Rogan.
###